Vampire Weekend Shares "Big Blue" With DJ Dahi & "Sunflower" Ft. Steve Lacy
Off of 'Father of the Bride,' slated to release on May 3.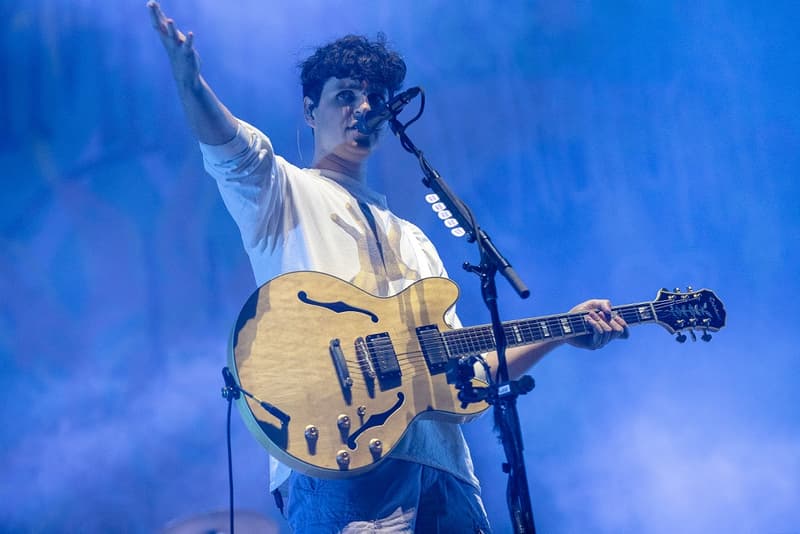 Back in January, Vampire Weekend revealed plans for their first new album in six years and introduced the project with two new singles, "Harmony Hall" and "2021." Now, following up the recently-released "Harmony Hall," video, the band is back with two more singles in support of their Father of the Bride album, "Big Blue" and "Sunflower." Notably, "Sunflower" features a contribution from The Internet's Steve Lacy — the collaboration was also teased last summer — and "Big Blue" boasts production by DJ Dahi.
Concerning the themes of Vampire Weekend's upcoming LP and the subjects it tackles, the idea of time weighs heavily on the project's content. "I guess when you take six years between albums, time can be on your mind a little bit," Ezra Koening previously told NPR."It's never totally been a conscious thing. It's just such a classic thing to write songs about. … [Time is] the biggest regret. Yeah. It's a mystery. It's the unit of life."
"On our first album, most of the songs were written in college, and it had a very youthful vibe," Koenig added during another exchange with Rolling Stone, elaborating on the other motivations behind Father of the Bride. "On the second and third records, the wide-eyed enthusiasm dimmed considerably. You see more of the world, and you're more and more disheartened. But that trajectory can't go on forever. After you make the black-and-white album cover with the songs about death, you can't go deeper. This is the life-goes-on record."
You can stream Vampire Weekend's new records, "Big Blue" and "Sunflower," below. Father of the Bride is scheduled to see release on May 3 via Columbia.
For more, check out Mac DeMarco's latest visual and single, "Nobody."