MAD Paris Adds Camouflage Engraving To The Rolex Milgauss
One of its most playful designs to date.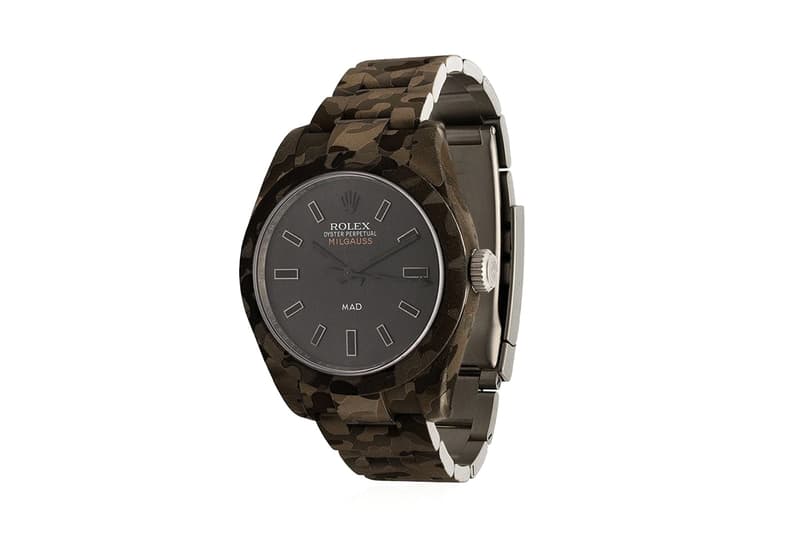 1 of 3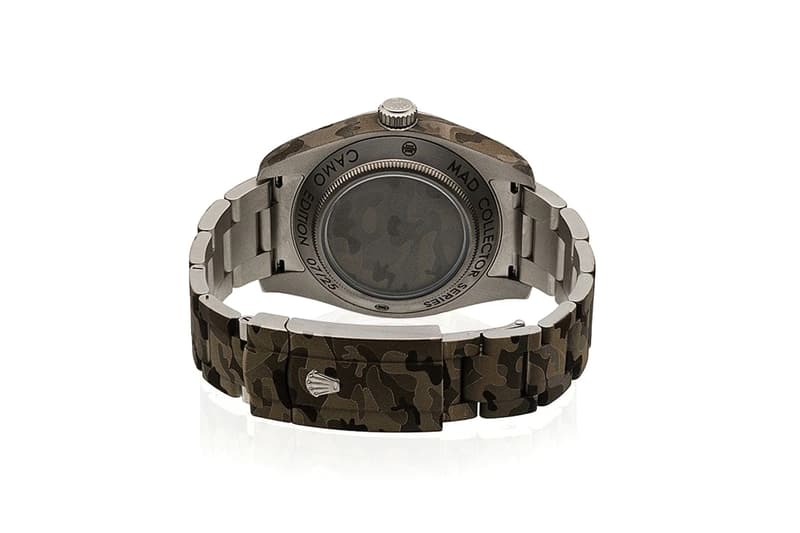 2 of 3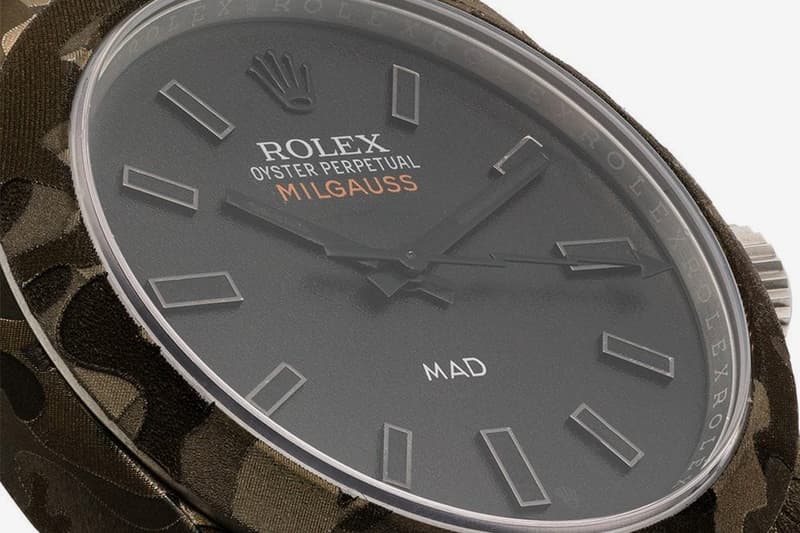 3 of 3
MAD Paris follows up on its recent triple black Rolex Milgauss with a new all-over engraved stainless steel camouflage edition, once again blurring the lines between luxury and playful creativity.
The matte-camo steel frame houses a camouflaged bezel and matte black face, deviating from the iconic orange Milgauss-face detailing. The inside of the bracelet sees a clean contrast of silver stainless steel, finished with a subtle camouflage pattern on the back of the watch. Leaving no stone unturned, MAD Paris complements the camouflage design with a silver crown on the clasp and a silver date and time adjuster.
Typical of the Rolex Milgauss, the timeless classic is equipped with a self-winding calibre 3131 mechanical movement, one of the finest Swiss-approved chronometers.
The MAD Paris Rolex Milgauss "Camouflage" edition will set you back $250,827 HDK (approx. $32,000 USD). Costing almost $24,000 USD more than your regular Milgauss, the MAD Paris piece is a unique timepiece for daring watch aficionados.
You can take a closer look at the watch and purchase the camouflaged masterpiece on Farfetch.com.
For more watch news, check out the latest from Tom Ford's 002 collection.