Snow Ghosts Drop Hauntingly Melancholic Cut "Rip" Off Forthcoming LP
Simultaneously announcing the group's third LP 'A Quiet Ritual.'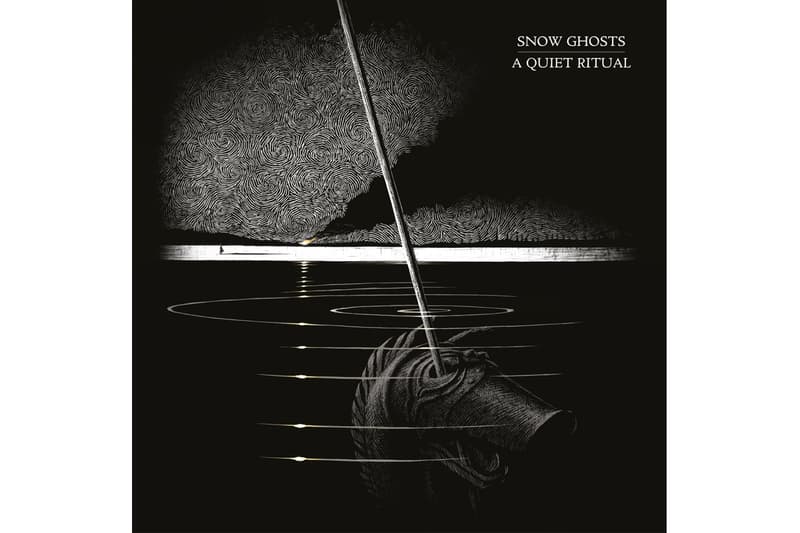 After a nearly four year hiatus following their second album A Wrecking, British electronic trio Snow Ghosts — consisting of Hannah Cartwright, Ross Tones, and Oliver Knowles – have returned with a fresh new announcement for their meticulously crafted third LP titled A Quiet Ritual. To celebrate the upcoming album, the band released a noteworthy single titled "Rip," articulately blending the genres of pop, industrial, and electronic.
Relishing in the territory of heavy and industrial, the new single maintains the group's unique weaving of ritualistic themes with both traditional and modern instrumentation. For the track, they've enlisted John Kenny and his Carnyx – an Iron Age Celtic war horn that was previously excavated from a marsh in Deskford, Scotland. The instrument lends itself as a well-placed addition to the hauntingly melancholic cut, further relaying the immensely stress-filled soundscapes — employing a piercing hit of anxiety.
A Quiet Ritual is said to be "centering on the theme of death," further seeking "to process the shock and grief of bereavement and its aftermath, as well as casting back across history and other cultures for their own metaphors and coping strategies." It will be released via Houndstooth on May 3. You can stream the album's first single "Rip" below.
In other music news,
Future goes full aquatic for the "Goin Dummi" music video
.