Juce Gace Teams Up With Mighty Jaxx for DARUMARIO Collectible
Available for pre-order.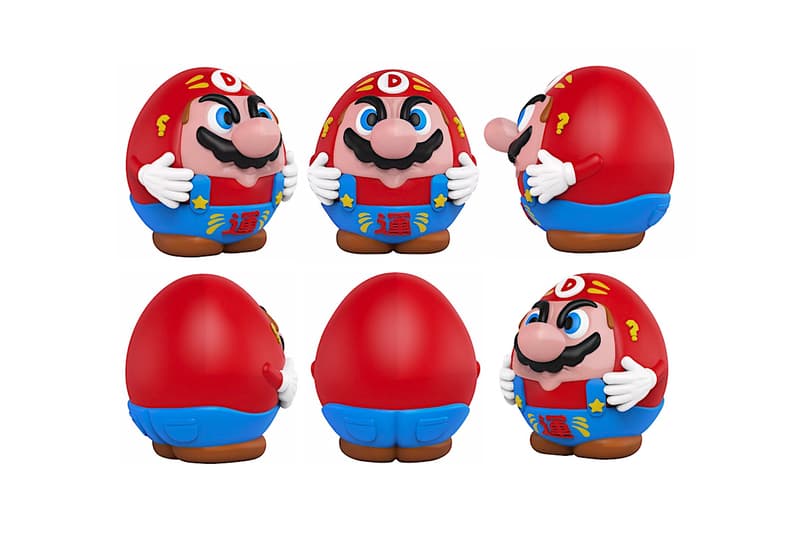 The Singapore-based designer toy powerhouse Mighty Jaxx has teamed up with Parisian screenwriter and graphic designer Julien Gallet aka Juce Gace for its latest release — DARUMARIO. A crossover with Super Mario, the Daruma Doll-inspired design comes as a 7-inch-tall vinyl collectible. DARUMARIO is an "expert racer" who — drawing from his Daruma Doll ability to always stay upright no matter how you push them — never gives up, making him a "legendary winner," as quoted in the figure's description.
The DARUMARIO figure features its initial "D" on its forehead in white and red, reminiscent of the "M" on Super Mario's hat, with stars on his jumpsuit that were added as a detail for good luck; wishing you all the highest scores in all of your gaming endeavours. With a stern and determined expression on his face, DARUMARIO is ready to race and win again.
DARUMARIO is set to ship in the third quarter of 2019, though there are no specific dates as of yet. The model is also a limited edition. While no specific numbers for production has been given, fans of Super Mario or Daruma Dolls would probably want to move fast. The doll is priced at $129 USD, and is now available for pre-order at Mighty Jaxx's website.
In other toy news, BE@RBRICK has just released its collaboration with Herschel.