You Can Now Buy the Original 'Star Wars' Stormtrooper Blaster for $46,000 USD
Death to the Rebels!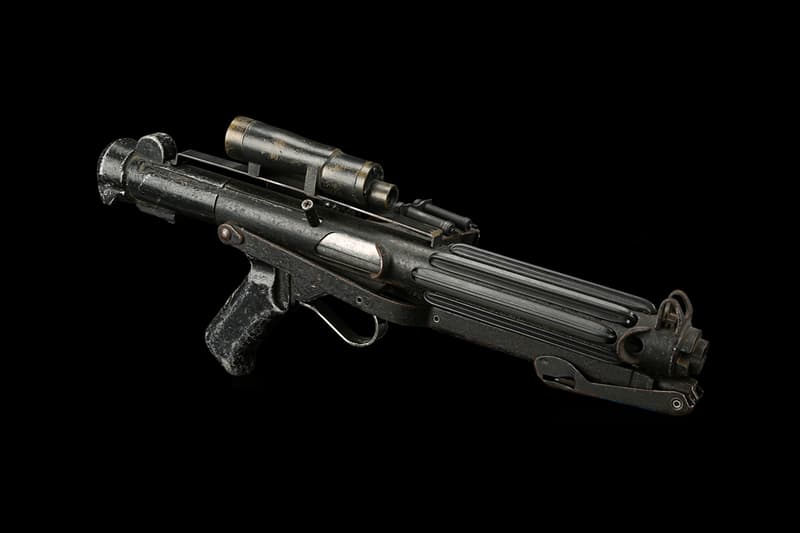 Little can question the success of the movie Star Wars: A New Hope. 40 years on, the franchise is still going strong, and has influenced the sci-fi world as much our childhoods. Now, four decades after the first film of the franchise hit the silver screen, fans of Star Wars have a chance to own an E-11 blaster rifle previously used on set.
Fabricated by Bapty, who have supplied weaponry for movies over the past 100 years, including the film The Empire Strikes Back, the E-11 stormtrooper blaster rifle consists of a sterling body tube with a central wooden dowel barrel and custom aluminium components. Finished with pitch-black paint, the prop shows signs of age and production use, adding to its collection value.
After A New Hope wrapped up production, most of the weapons were returned to Bapty. Rediscovering them in their warehouses, Bapty later passed them on to The Prop Store, which helped with the restoration process. The restored prop includes a resin M38 scope, a steel scope rail made to the exact dimensions as those designed by Bapty, plastic "T-track" strips along the barrel, a Hengstler counter box, and magazine cylinders.
The prop comes at a hefty $46,429 USD, but it's a small price for a piece of Lucasfilm history.
In other Star Wars news, lightsaber dueling has become an official sport in France.