Tesla's V3 Supercharger Cuts Charging Time by 50%
Charges up to 1000 miles per hour.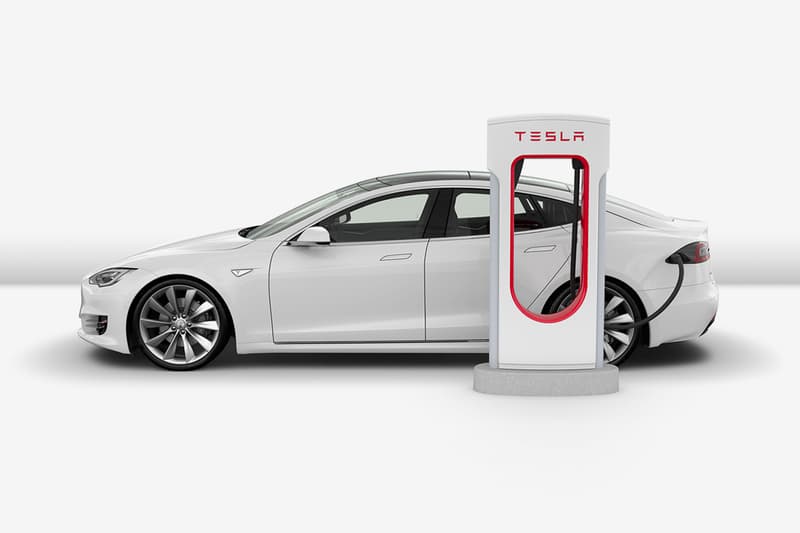 In a blog post on Wednesday, Tesla unveiled its new V3 Supercharger, its next advancement in its Supercharger network. The V3 took inspiration from the EV giant's experience in building the world's largest grid-connected batteries, and Tesla claims they can charge its vehicles faster than any other electric vehicle currently on the market.
A completely revamped iteration, the V3 utilizes a 1MW power cabinet designed similarly to Tesla's utility-scale products, and can support peak rates of up to 250kW per car. The company claims that with that charging rate, the Model 3 Long Range can recover up to 75 miles of charge in only five minutes, at a maximum charge rate of up to 1,000 miles per hour. Tesla's data shows that the V3 Supercharger can ultimately cut charging times by an average of 50%. Also, with the V3 Supercharger stations, Tesla owners no longer have to split power with a vehicle in the stall next to them — the V3 is designed to enable Tesla owners to charge at the full power their battery supports. The company anticipates that the typical charging time at a V3 station would drop to around 15 minutes.
Complimenting the V3 initiative is Tesla's new On-Route Battery Warmup feature, which will be rolled out this week. The feature will intelligently heat the battery up to an optimal temperature for charging whenever you navigate to a Supercharger station, reducing charge times on average by 25%.
Tesla currently has more than 12,000 Superchargers across North America, its network covering more than 99% of the US population. In China, coverage has extended to over 90% of the population, and the number continues to grow. By the end of 2019, Tesla anticipates a similar coverage in Europe.
In other Tesla news, Elon Musk announced that the Model Y will be unveiled on March 14.
Introducing V3 Supercharging

— Tesla (@Tesla) March 7, 2019