Virgil Abloh and Louis Vuitton Will Not Produce Any Michael Jackson Clothing for Fall 2019
"We find the allegations in ['Leaving Neverland'] deeply troubling and disturbing."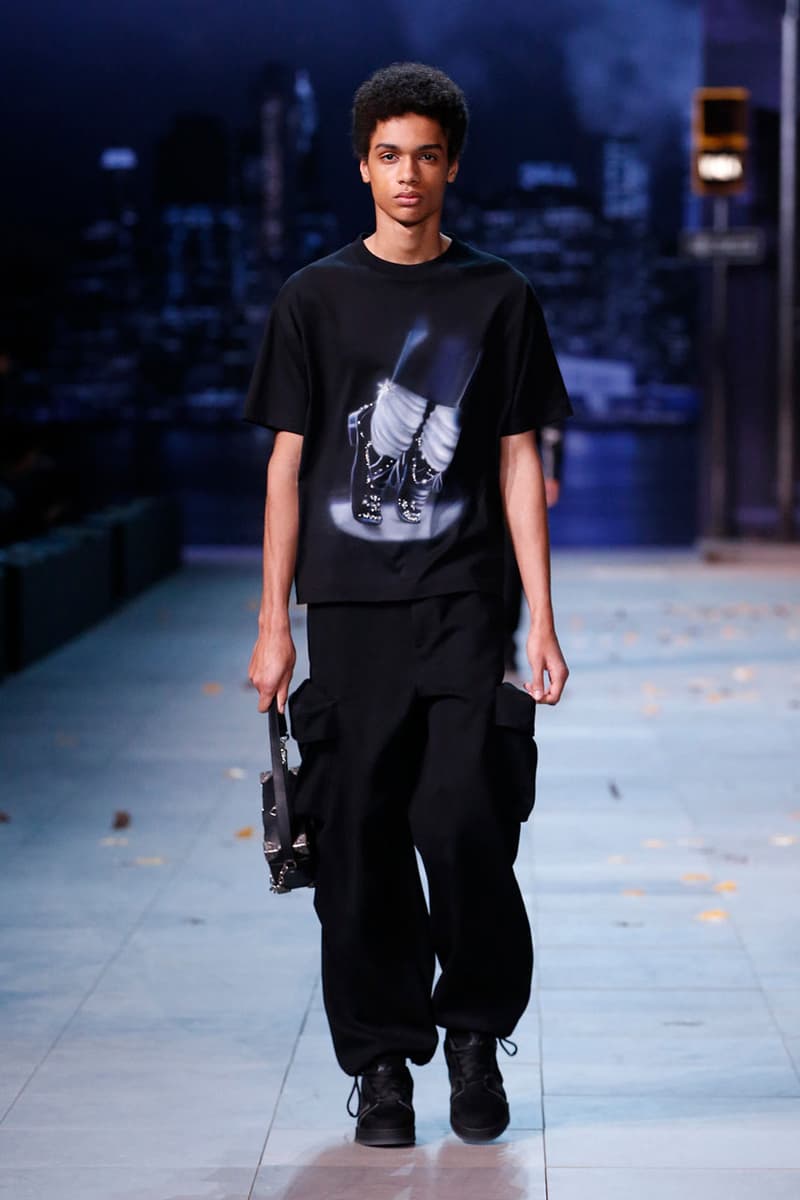 Virgil Abloh and Louis Vuitton Will Not Produce Any Michael Jackson Clothing for Fall 2019
"We find the allegations in ['Leaving Neverland'] deeply troubling and disturbing."
In an exclusive statement to WWD, Virgil Abloh responded to the troubling allegations made against Michael Jackson in HBO's Leaving Neverland documentary. Though Abloh painted a more positive image of Jackson in a recent interview, the quotes were made prior to the film's premiere.
In the statement, Abloh emphasizes how seriously he's taking the allegations made in Leaving Neverland:
I am aware that in light of this documentary the show has caused emotional reactions. I strictly condemn any form of child abuse, violence or infringement against any human rights. My intention for this show was to refer to Michael Jackson as a pop culture artist. It referred only to his public life that we all know and to his legacy that has influenced a whole generation of artists and designers.
The Fall 2019 Louis Vuitton menswear collection, designed by Abloh, was rife with references to the Jackson's on-stage style (military-style jackets, complete with oversized badges, and white gloves) and prints of the singer's loafer-clad feet. Though the fashion house created an entire set inspired by Jackson's "Billie Jean" music video to host the runway, Louis Vuitton expressed sensitivity toward the claims made in Leaving Neverland. "We find the allegations in the documentary deeply troubling and disturbing," said Vuitton's chairman and chief executive officer, Michael Burke. "Child safety and welfare is of utmost importance to Louis Vuitton. We are fully committed to advocating this cause."
Vuitton's statement to WWD also emphasized that the house was felt "the greatest pain" in the wake of the documentary's premiere, affirming that it was "unaware" of Leaving Neverland when it hosted the Fall 2019 show — the runway launched on January 17, eight days ahead of the film's Sundance screening on January 25.
As such, Fashionista spoke to a Louis Vuitton rep, who confirmed that the Jackson-inspired garments from the upcoming Fall 2019 collection will not be produced. "Louis Vuitton will make sure the collection purely reflects the true values of the brand and of our Artistic Director, and also that there is absolutely no item that directly features Michael Jackson elements," the spokesperson stated. "The men's collection has multiple inspirations and will be launched in stores in July."
The backlash from Leaving Neverland has already caused Drake to pull a Jackson-sampling song from his tour repertoire, while The Simpsons has struck the Jackson-starring "Stark Raving Dad" episode from circulation. This all comes mere months before the 10th anniversary of Jackson's passing on June 25.