EXCLUSIVE: Falcons Showcases the Energy of His Live Sets With "Fluidity Vol. 3" Mix
The Los Angeles producer/DJ continues his "Fluidity" series.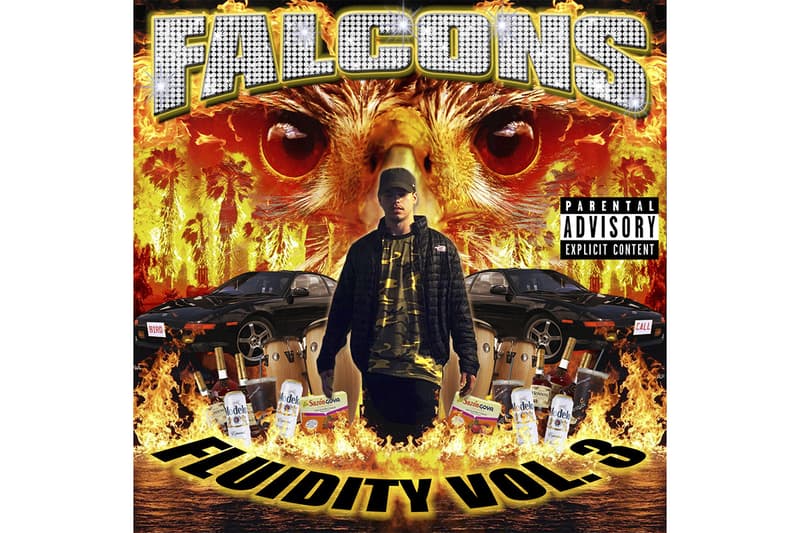 Shortly after dropping his DAYDRIFT EP, Los Angeles producer/DJ Falcons is back with a new "Fluidity" mix.
Dubbed "Fluidity Vol. 3," the new mix serves as the third installment of his popular series and is comprised of edits, remixes, bootlegs and originals. Tracks from Falcons, Goldlink, James Blake, Travis Scott, Sheck Wes, Amine, Paul Mond and many more are seamlessly lined up into a playful music experience. Showcasing the energy of his live sets, the 35-minute cut also features co-sign interjections from A-Trak, Carmack, SoSuperSam, Jarreau Vandal, GTA, Snakehips and more.
Catch our exclusive premiere of Falcons "Fluidity Vol. 3" below.
For more music news, Homeshake recently released his latest dreamy album Helium.
Tracklist
Travis Scott – No Bailestanders (Uki & Alamaki edit)
Falcons x Rich Brian x Amine – Disrespectin' x Reel It In
Amine – Reel It In (Mayor edit)
Sister Nancy – Bam Bam (Tera Kora remix)
Sister Nancy – Bam Bam (Falcons remix)
Falcons ft. GoldLink & Chaz French – Aquafina (2K19 VIP REMIX)
SmokePurp – Fingers Blue (Ticklish remix)
Kid Cudi – Day 'n' Nite (Paul Mond remix)
Sheck Wes – Mo Bamba (Maul Pond remix)
Asap Ferg – Plain Jane (Baccyard remix)
Ticklish – Rescue Me
Ticklish & Qnoe – International Players Anthem x Falcons & GoldLink – Boo You Know
Tory Lanez – LUV (Mayor edit)
Ski Mask the Slump God – Foot Fungus
Highlace – BOO $HIT
Calabria 2008 (Deffie, Ke Le Maestro, Caycaleb, Hxry remix)
Blue Face – Thotiana (Tera Kora, Paul Mond remix)
Juelz Santana – There It Go (Singularis remix)
Shoreline Mafai – Musty (Falcons edit)
K, Le Maestro – Start Format It
James Blake & Travis Scott – Mile High (Falcons remix)