Kim Jones Explains How Japanese Culture, Design and Aesthetics Impacted His Career
The Dior artistic director opens up about meeting Hiroshi Fujiwara and Jun Takahashi.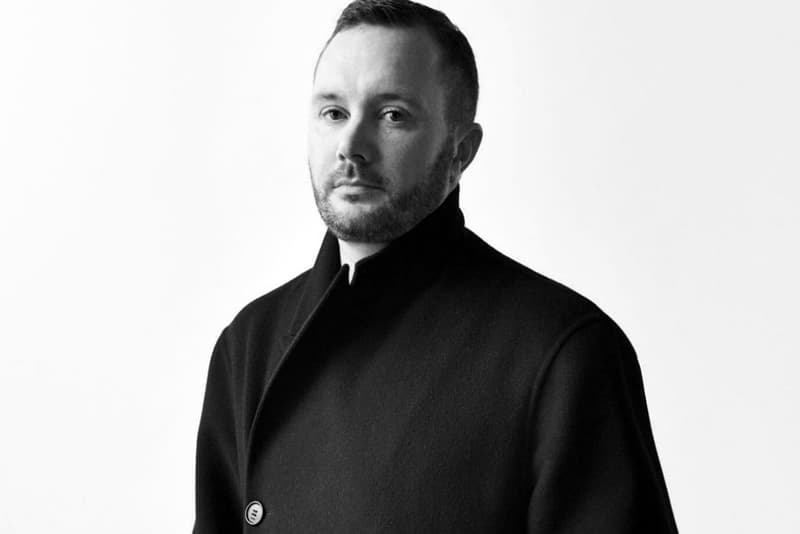 Kim Jones has ardently loved Japan since he first began working in fashion, and his recent Pre-Fall 2019 runway presentation for Dior underlines this deep adoration.
"Mr. Dior was quite frankly obsessed with Japan," Jones told us. "In order to honor this strong cultural connection, the house Dior has worked with a lot of Japanese talents." In a new interview with Another Man, Jones opens up even more, breaking down the deep roots of his fondness for Japan and its culture.
Touching on his work for Michael Kopelman's influential Gimme Five record label, Jones opens up about meeting Hiroshi Fujiwara and UNDERCOVER designer Jun Takahashi, learning about BAPE and first traveling to Japan after college. "I found it really hard. Didn't know anyone or how to get around," he recalls. "Not much money, though I found Undercover and Bathing Ape and managed to buy a T-shirt and a pair of socks."
By the following year, however, Jones returned to Japan and it clicked:
The next time I went, it was spring, I was with lots of friends … and I completely fell in love with Tokyo. … There's that thing about the Japanese that they really take something on when they can relate to it. And they related to me. … It's funny, when I do a signing now, there are people who'll bring in things I did right at the beginning. They're very completist in their approach. … NIGO's place was like the best vintage shop you could ever go to, 40 of each thing in perfect condition – Americana, lots of toys, rare KAWS things, a cold store for his clothing collection. All perfect.
"From the beginning, what fascinated me about Japanese style was the way they mixed things up," notes Jones, shifting to Japanese style. "They'd buy really expensive clothes and wear them with vintage jeans or cool Nikes. A completely open, forward-thinking mix of past, present and future fashion culture."
This appreciation and the community's open-minded approach to design influenced Jones' ethos "I think a lot of what I do is also based on how I saw Nigo working with Jun, and Jun working with Hiroshi, all those people cross-pollinating, skating, doing each others' graphics." This appreciation for the country's fashion culture plays into Jones' current role at Dior.
Mr Dior visited a few times, and had friends in Tokyo. He'd design specific things for Japanese clients, or princesses in Cambodia or Vietnam, and bring the ideas back for his collections in Paris. He liked Japan so much that I realized it felt right to do a show in Tokyo. That link was really important to me, because it gave an authenticity to what we were doing, especially with other people showing their pre-collections all over the world.
Returning to the present, Jones admits to shaky karaoke skills, offers a list of recommended stores — "I love Isetan, Sacai, Ambush, Comme, Undercover, Fragment, Neighbourhood, Kapital, BerBerJin for vintage, Tsutaya for books…" — and reflects on the ties that bind Western and Eastern cultures.
I like to make precious things but without a precious attitude. Some of the things that are really precious are quite twisted, subversive in a weird way, without being pretentious. I think that's sort of Japanese. The idea of subversion is very Japanese. … There's an obvious reason for the umbilical connection between London and Tokyo. They're both hubs of island nations, literally insular – not in the bad sense of that word, by the way – pressed-for-space social laboratories with a heady street culture as a kind of ongoing experiment. Ingredients for a curatorial approach to life.
Read the entire feature on Another Man's site.
Most recently, the Victoria & Albert's current Dior exhibition in London received an extended stay due to demand.