Sex Scandals Involving Big Bang's Seungri Stigmatize K-Pop Industry
Alongside industry influencer and artist Jung Joon-Young.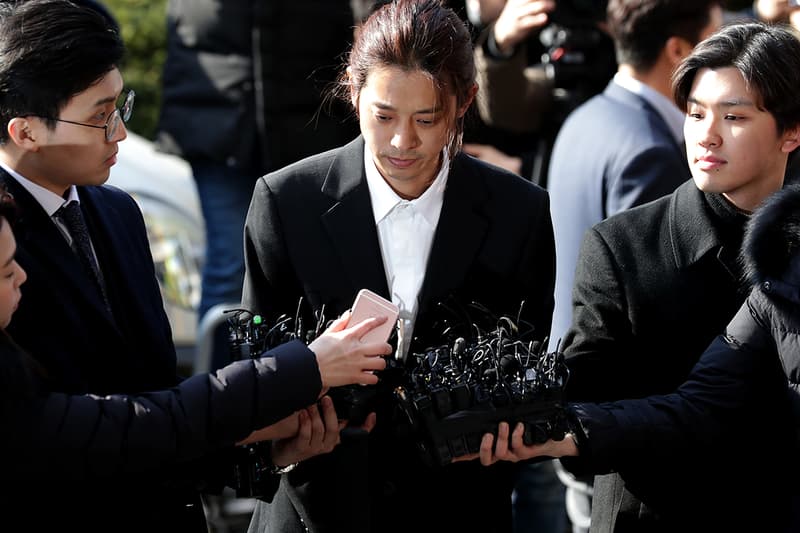 Police are questioning K-Pop stars Lee Seung-Hyun of Big Bang, who's better known as Seungri, and Jung Joon-Young while investigating a huge scandal involving sex tapes, prostitutes, and allegedly a secret group chat where police officers were members of, Reuters reports.
Lee is suspected of allegedly paying for prostitutes for foreign businessmen to be interested in investing in his company. He denies the claims and instead said he would cooperate with Seoul's Metropolitan Police Agency. "I am sorry to the nation and everyone who has been hurt," Lee told reporters.
Reuters reports that Jung admitted yesterday (March 13) to sharing videos he took secretly while having sex with women. He is also cooperating with the police with the investigation into suspicions that he shared the videos. The scandal has become so large that Seungri announced his early retirement from the entertainment industry in an effort to minimize damage to his label, YG Entertainment, whose stock has already dropped 20% since the reports came forward earlier this week. The controversy has also affected agencies and labels outside of the immediate damage zone, creating a domino effect for the entire industry.
Lee and Jung were allegedly both members of online chat groups where secret sex tapes were distributed. The Chosun reports that members of the police force were allegedly within the group chats and they may have been used for protecting the K-Pop stars' actions from the media.
In a press conference on Wednesday called by the Police Commissioner Min Gap-ryong, a police spokesperson said, "The word 'police general' appears in a chat from in July of 2016." The spokesperson added that one group chat member raised concerns over a friend violating building regulations with his nightclub, with another member replying "I read a message by [a night club employee] that the police general told him there's nothing to worry about."
However, the rank as a general in the police force do not exist in South Korea. The suspicious phrasing has led authorities to believe police members are allegedly protecting certain members of the chat. This speculation follows suspicions raised back in 2016 that the police asked a tech lab to lay off investigating and claim the date was irretrievable from the phone belonging to Jung, following the scandal of posting nude videos of his then-girlfriend.
Speculation arose after Jung took his phone in for repairs, in which the repairman leaked the information to lawyer Bang Jung-hyun and a reporter at SBS. Bang delivered the information to the Anti-Corruption and Civil Rights Commission and stated in a radio interview that "there are areas that raise suspicions of collusive ties between the participants of the chat rooms and police."
The investigation is still ongoing and the police have yet to charge Jung or Lee with any crimes at press time.