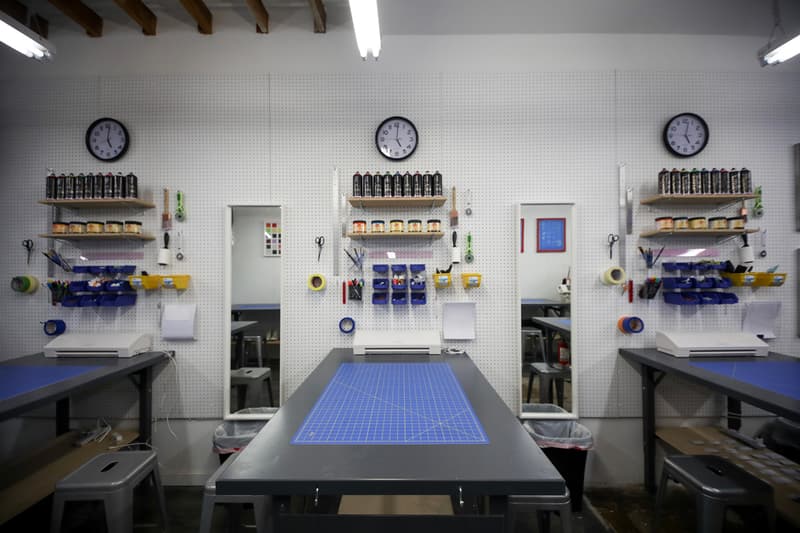 1 of 2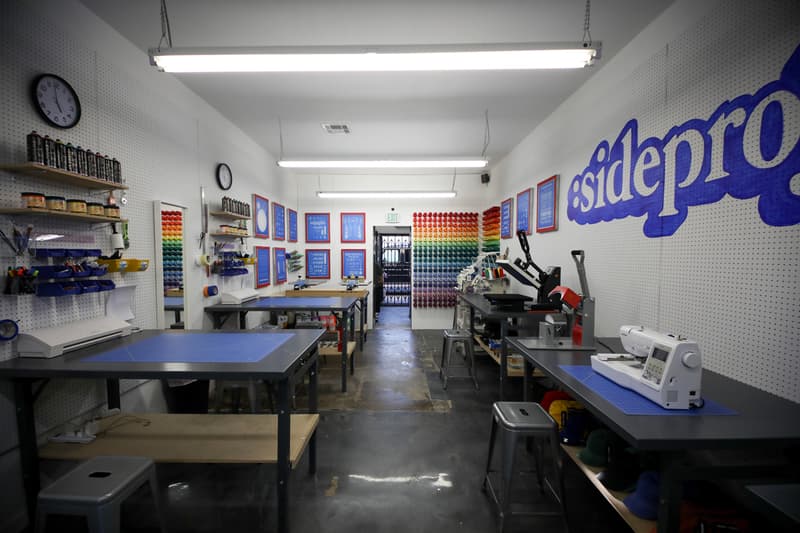 2 of 2
Joshua Vides Launches SIDE PROJECT in Los Angeles
A creative workshop and flagship store in Fairfax.
---
Trailing behind his immersive installation at Art Fair Tokyo 2019, multifaceted artist Joshua Vides now merges his graphic design and streetwear interests to launch an ambitious new endeavor entitled SIDE PROJECT. Equal parts creative workshop and flagship store, the interdisciplinary atelier is located in LA's fashion bustling Fairfax avenue.
Aside from selling in-house merchandise, the establishment will also be available to rent out by individuals, groups, or brands looking to create their own designs on diverse items. The workshop comes equipped with screen printing, embroidery, vinyl cutting and heat press machines alongside branded SIDE PROJECT materials. Creative assistance depending on the desired rental time is also offered. "The hourly rate starts at 150$ which includes a half hour of designing, a full hour of producing, and a maximum of 3 blank apparel / Headwear items to choose from," Vides said.
"Easily the most difficult project I've ever had to work on. After 5 months of rent, 3 broken machines, 400+ tested products, 23 parking tickets, 6 new hires, and countless hours of problem-solving we're finally open to the public," Vides expressed on Instagram.
SIDE PROJECT is currently welcoming walk-ins with branded merch to launch in-store and online this March 22 at noon PST.
In other releases, take a look at this week's Best Art Drops.
SIDE PROJECT
1/2 N. Fairfax Ave
Los Angeles , CA 90036