Best Art Drops: NIGO & Sotheby's Catalog, Tom Sachs 'McDonald's Graphic Standards' Edition & More
Including a new limited edition print by Adam Lister.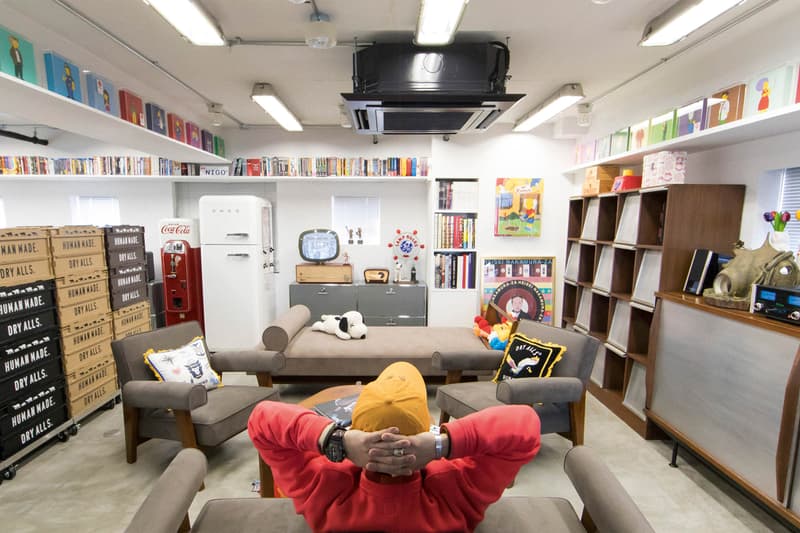 Every week we spotlight the best art drops by notable artists, galleries, museums and contemporary art platforms across the globe. Listed items typically encompass limited edition artworks, prints, collectible figures, collaborative merchandise and more.
For this week's installment: NIGO and Sotheby's Hong Kong release a limited edition catalog, Tom Sachs launches his McDonald's Graphic Standards edition, Adam Lister drops a new Monarch print, James Jean purveys a Descendents pin set, and Matt McCormick creates artwork for a new collaboration with Infinite Archives.
View the list below.
NIGO & Sotheby's NIGOLDENEYE® Vol. 1 Auction Catalog
Release Date: Available now
Release Price: N/A, call 1-800-555-5555 to order a print catalog
This past Saturday, Sotheby's Hong Kong unveiled a limited print catalog that highlights NIGO's multifaceted career and details surrounding the duo's upcoming auction at the end of this month. The sale entitled "NIGOLDENEYE® Vol. 1" features a rare selection of artworks by KAWS, Futura, and Stash. Highlights include the KAWS UNTITLED (ASTRO BOY) figure and the BAPE x Stash spray can set. Head to Sotheby's website to learn more about the sale and catalog.
Tom Sachs McDonald's Graphic Standards Edition
Release Date: Available now
Release Price: $10,000 USD, e-mail HamiltonPress@aol.com to purchase
Tom Sachs recently launched his special McDonald's Graphic Standards edition. Made in collaboration with Hamilton Press, the satirical guide is directed to the fast food giant's employees. The installment features a linen-covered, wooden box that houses 13 prints sized at 11 by 15 inches each. From the proper method of installing toilet paper to knolling industrial kitchen tools, each piece spotlights a number of detailed illustrations. Moreover, the editions arrive with embroidered cotton gloves featuring McDonald's branding by Sachs.
Adam Lister Monarch Limited Edition Print
Release Date: Available now at Adam Lister's website
Release Price: $100 USD
New York-based artist Adam Lister just launched a new limited edition print entitled Monarch. The edition arrives signed, numbered and dated by the artist. Sized at 12 by 12 inches, the artwork features Lister's signature 8-bit motif inspired by the Monarch butterfly, hence its name.
James Jean Descendents Pin Set
Release Date: March 21 at James Jean's website
Release Price: $35 USD
James Jean is set to launch a limited edition pin set featuring his Descendents artwork. Limited to 500 sets, the pins boast four enamel colors, polished brass structures, and four deluxe brass clutches. "The Descendent is forever falling through the sky. As long as he is dreaming, he is safe, his journey through the atmosphere softened and buoyed by the petals of giant flowers," said the artist in a statement. This limited edition pin set will be made available March, 21 2019 at 8 a.m. PDT.
Matt McCormick x Infinite Archives "FOREVER IN OUR HEARTS" Collaboration
Release Date: March 19
Release Price: TBC
Easy Otabor's Infinite Archives label teamed up with LA-based multimedia artist Matt McCormick on a collaborative capsule. The partnered offering is comprised of long-sleeve tees embellished with graphics designed by McCormick. The artist's gestural abstraction, poetic text, and collaging are observed in his commissioned artwork for the brand. The tees will arrive in black and white options.