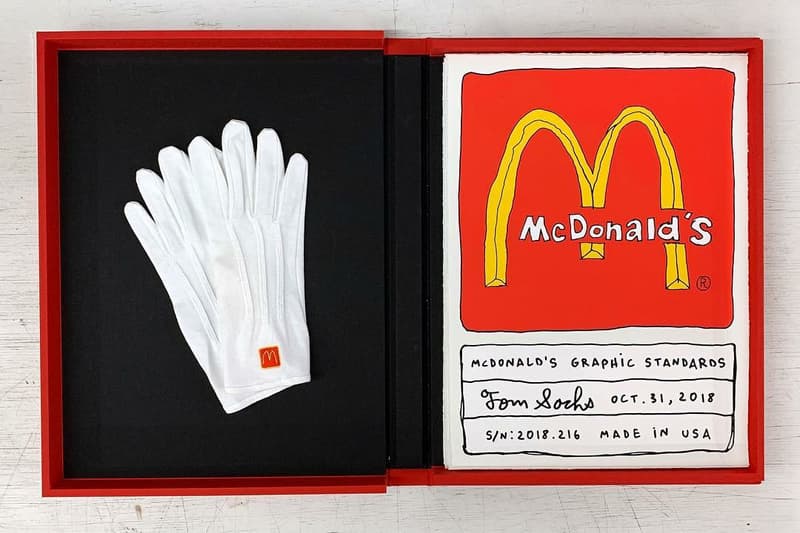 Tom Sachs Serves up a Special Edition of 'McDonald's Graphic Standards'
Containing 13 prints with detailed instructions and branded art gloves.
---
Trailing his Caprice Owner's Manual, Tom Sachs now serves up his 2018 publication that spotlights McDonald's Graphic Standards. Made in collaboration with Hamilton Press, the satirical guide is directed to the fast food giant's employees.
The publication takes the form of a linen-covered, wooden box that houses 13 prints sized at 11 by 15 inches each. From the proper method of installing toilet paper to knolling industrial kitchen tools, each piece spotlights a number of detailed illustrations. Moreover, the editions arrive with embroidered cotton gloves featuring McDonald's branding by Sachs.
Tom Sachs' McDonald's Graphic Standards is available by contacting HamiltonPress@aol.com. Limited to 30 units, each publication will set you back $10,000 USD.
In other art releases, Daniel Arsham and the International Champions Cup are set to launch a 10-piece relic collection and accompanying merchandise.