This Massive Illegal Sports Car Collection Is Now up for Auction
The government-seized lot includes an R34 GTR, Evo VI TME, '98 WRX STI Type R and much more.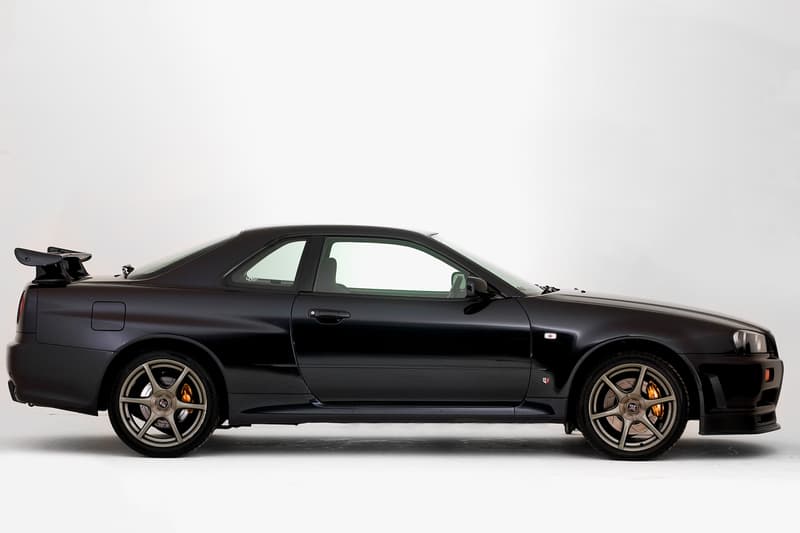 In 2018, U.S. Marshals seized a car collection belonging to an Oklahoma man, and the collection is now up for auction to the public.
The owner of the collection, Kong Meng Vang, was arrested last year for possession with intent to distribute 1500 pounds of marijuana. While his narcotics may lead him to 40 years of federal imprisonment, his other business — Vang's Dyno Performance in Tulsa — and passion for motorsports allowed him to amount a collection of rare 1990s sports cars. The vehicles were thus seized by the government and are now available to purchase via auction, but the stipulation is that the cars are not to be registered or insured for road use, due to import restrictions.
According to Jalopnik, the collection includes:
2009 Nissan GT-R
1997 Lexus SC300
2007 Toyota Tundra SR5
1991 Acura NSX
1972 Datsun 240Z V8-swap "pro-street" drag racer
1997 Lexus SC400
1991 Toyota Supra Turbo
1993 Toyota Supra Turbo drag racer
2000 Toyota Chaser Tourer V
2000 Mitsubishi Galant VR-4
1999 Nissan Skyline GTR
2000 Mitsubishi Lancer Evo VI Tommi Makinen GSR
1996 Toyota Supra
1995 Mitsubishi Lancer Evo III
1998 Subaru Impreza WRX STi Type R
1996 Honda Integra Type R
1996 Mazda RX-7 Turbo
1990 Nissan Cefiro Turbo
1997 Toyota Soarer GT-T
1998 Toyota Celica GT-Four
1998 Mitsubishi GTO Twin Turbo
2007 Harley Davidson Softail Deluxe FLSTN
In the United States, cars that are 25 years of age and older are exempt from EPA regulation compliance and therefore able to be registered for use on public roads; cars younger than 25 years imported into the country are thus illegal. The auction lot for Vang's cars equate to over 20 vehicles that are not legal to register, but are available via auction for private collection, track use, and off-road driving.
Of what's available, the rarest of the lot would include the 1999 Nissan Skyline GTR, which was never sold on US soil. The 2000 Mitsubishi Lancer Evolution VI "Tommi Makinen Edition" is a rare collector's edition as well, while the MKIV Toyota Supras are all right-hand-drive models that contain Japanese specifications. Lastly, the Subaru WRX STI from 1998 also never reached American shores, especially in its Type R edition.
View the entire auction over at Apple Auctioneering Co. and in other automotive auction news, a pristine Ferrari 512 BBi is for sale at nearly €300,000 EUR.