Everything We Learned After Watching the 'Game of Thrones' Season 8 Trailer
The Battle of Winterfell is coming.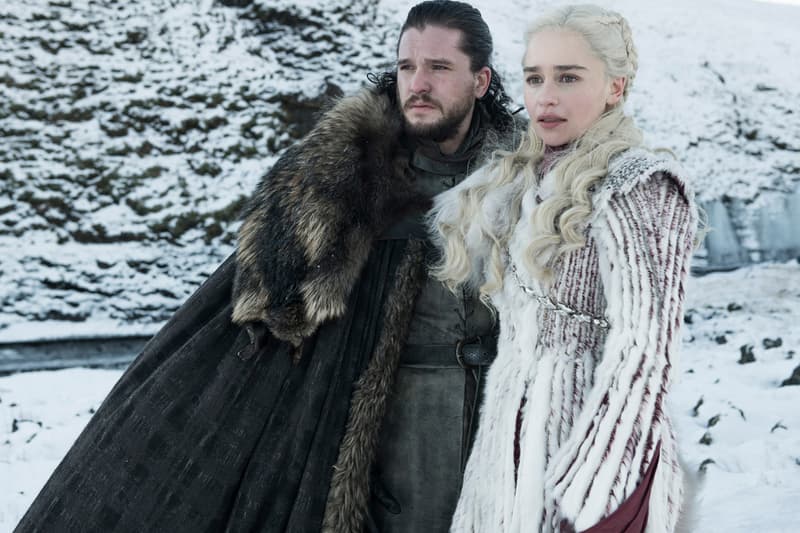 With just over a month before the season premiere, HBO has dropped the official trailer for Game of Thrones Season 8. The trailer showcases actual footage from the new season, as opposed to the two teasers that released in January and February. The visuals come in at just over two minutes long, but it reveals several key frames that allude to an upcoming battle at Winterfell, which has been teased to be the longest battle in all of cinematic history.
Just yesterday Entertainment Weekly published a comprehensive piece about their time on set while the Battle of Winterfell was being filmed, and most of this trailer looks to be footage from that very episode(s), which takes place early in the season.
Arya Knows Death
We start off with Arya in the dimly lit halls of Winterfell, running away from something while she narrates her history with death–her time with the Faceless Men–and how she looks forward to seeing the face of death, alluding to the Night King. Arya is likely being chased by someone in the halls and many speculate it to be a Wights–the nimble zombies that the White Walkers control. Some have even concluded that it can be a Faceless Man coming to kill Arya for leaving the group.
Some recent photos from Entertainment Weekly show The Night King as having seven-pointed star eyes, suggesting his origin is tied to The Faith of the Seven, the religion Westeros citizens worship. Either way, Arya is bloody, which is appropriate given this upcoming clash will mark Arya's first time on the battlefield.
The chase sequence is intercut with Davos inspecting various soldiers in Winterfell as well as a scene featuring Varys and a group of women presumably hiding from battle underground, possibly in the crypts. These clips further signal that most of the trailer footage is showcasing an upcoming battle with the undead, the third episode in the season, as revealed by Entertainment Weekly.
The Dragon, The Wolf and Winterfell
We then cut to Euron Greyjoy and his Ironborn fleet alongside what appears to be the Golden Company, which harkens back to a plan Cersei put into effect in the final episode of Season 7, "The Dragon and the Wolf." She intends to combine her army with that of the legendary sellswords to defeat the combined forces of Daenerys Targaryen and Jon Snow if need be after their battle with The Night King. This goes against the promise she made with them to fight alongside their forces, a promise that Jamie intends to keep following his exit from King's Landing in the same episode.
After some flashes of secondary characters Dolores Ed, Tormund Giantsbane, and Beric Dondarrion at The Wall as well as glimpses of Samwell Tarly and Bran Stark, we hear the latter narrating how all actions have lead someone home before seeing Jon and Dany on horseback arriving at Winterfell, marching Unsullied in tow and dragons overhead.
Looking at some of the earlier footage of Dany meeting Sansa Stark, it doesn't look like the Dragon Queen will be too welcomed, despite the smile and political mannerisms Sansa delivers. Sansa warned Jon about the Starl family's history with the Targaryen's in Season 7, and how the Mad King burned their uncle Brandon before the events of Game of Thrones. Littlefinger, before his demise, also warned that Jon and Dany could join forces and drive Sansa out of her position of power, something Sansa has come to hold dearly as Arya pointed out. Couple that with Dany's grand entrance, and Sansa surely feels threatened by her.
Cersei's All Alone
As Jon narrates the next few flashes of scenes, which shows battle preparations, soldiers falling in line and Missandei giving Grey Worm a lover's sendoff, Jon's words allude to the oncoming threat, surely the White Walkers. His speech however ends on a shot of Cersei, the main antagonist of the series at this point. Although The Night King is the overarching looming threat, he represents the metaphysical, the overall theme that death is coming, while Cersei is representative of threat in the mortal world, a more tangible danger.
The shot of her also showcases how lonely she is, empty in a hall with the crown she coveted for so long. A drunk ruler just like her ex-husband, Robert Baratheon, before her. She might even be grieving a miscarriage, after all she's supposed to be pregnant and she's drinking. This may further drive home her loneliness as well as remind her of the prophecy she received as a child, as seen in the opening scene of Season 5.
"Beloved heroes lay dead outside the castle gates."
After that we get a swooping shot of dragons and a look of amazement from the adventurous onlooker Arya, alongside narration from Jamie, a man on her list of people to kill. He's talking about his promise to fight for the living while fighting the dead alongside Brienne of Tarth, sporting his all-new black armor and brown hair, a detachment from the gold he wore to represent House Lannister and King's Landing. We then cut to even more shots of the two dragons as Jon and Dany walk up to them and a scattering of bones they've presumably feasted on.
After a few more action shots, one of which highlights Arya doing some pristine water dancing techniques as learned by teacher Syrio Forel in Season 1, we see the likes of Brienne, Podrick and Jorah Mormont on the frontlines as Wights close in on Winterfell. "Beloved heroes lay dead outside the castle gates," EW teased of its recent set visit, and we wouldn't be surprised if most of those characters are those we see leading the living into battle.
---
Expect Game of Thrones Season 8 to hit screens on April 14 on HBO.