Best New Tracks: Katori Walker, Megan Thee Stallion, Destiny Rogers & More
New music from some new talents.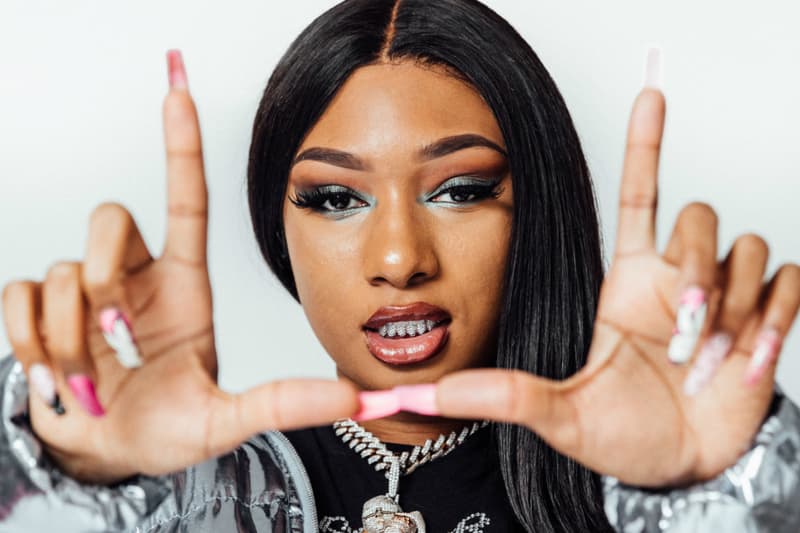 Last week, our Best New Tracks series spotlighted new releases from Tame Impala, Gunna, Shlohmo, Flume, Mach-Hommy, DJ Muggs, MBNel, BOE Sosa, Prada Mack, Geechi and others. Now, we're shining the spotlight on Katori Walker, MIST, Destiny Rogers, Jess Connelly & P-Lo, Megan Thee Stallion and Q Money.
Katori Walker – Stubborn
Katori Walker continues to grow, dropping his new Stubborn EP today (March 29). The seven-track project features Elijah James, the sole guest appearance and is a well-balanced showcase of his storytelling talents. He just wrapped up a successful tour supporting Vince Staples and will continue to put out visuals for the singles off the EP.
MIST – "Can't Stop Clocks"
MIST is back, sharing "Can't Stop Clocks," a new single that is accompanied by a video. This is his first new material in 2019 since his 2018 debut Diamond In The Dirt, which made waves when it landed near the top of the UK charts.
Serving as a stark reminder that you can't pause time and life continues, MIST had this to say about the video inspired by the UK TV show he watched as a child:
"Can't Stop Clocks came from the idea I had about the judge being able to lock locks but we can't stop the clocks. For all my brothers locked down and what not. The idea of the video came from a program I watched as a child called Bernard's Watch – I've been watching Daps for a minute and I knew he'd be able to bring the idea to life and he did!
Destiny Rogers – "North$ide"
R&B newcomer Destiny Rogers drops the video for "North$ide," which is produced by The Stereotypes. An avid skateboarder, the video shows Rogers enjoying her time with her friends while they hang out. The 19-year-old alt-R&B singer, songwriter, and multi-instrumentalist is quickly turning heads and she may be someone to pay attention to down the line.
"This song is about not giving myself up too easily. If you wanna get to me, you have to come to the Northside," she said in a recent interview. "The video is a typical kickback in L.A. with all of my homies; skating and chillin' and just having a good time."
Jess Connelly & P-Lo – "Holding On"
Filipino R&B singer Jess Connelly teams up with Bay Area producer and rapper P-Lo for a new song titled "Holding On." The song fuses the Bay's hip-hop sound with Manila's new alt-R&B. The video chronicles an on again, off again relationship between two people trying to fill the space between them.
Megan Thee Stallion – "Sex Talk"
Mega Thee Stallion is one of the hottest new rappers in the game right now. Her new single, "Sex Talk," displays her skills as a rapper and her penchant for raunchiness. It's a club banger that will start her 2019 run as one of the artists to watch.
Q Money – "Neat (Remix)"
Q Money drops the video for the remix to his hit single "Neat," which features guest spots from Young Dolph, YFN Lucci, Peewee Longway, Flipp Dinero and G Herbo.
About the video, Q Money says, "The 'Neat' Remix video means a lot to me because I came together with some of the people that I grew up listening to, and I was able to not only get them on a track, but I was also able to shoot the video with them. It was a great experience and made me realize I'm bigger than what I thought. This has to be one of the best videos I've shot so far."