UPDATE: Liam Neeson Issues a New Apology for His Racial Commentary
Nearly two months following his initial statements.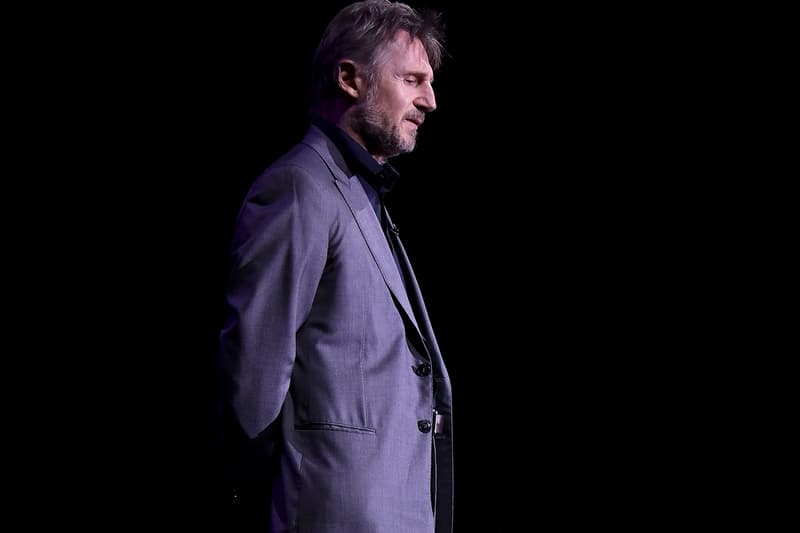 UPDATE: In the months following Liam Neeson's statement about his comments during an interview for the film Cold Pursuit, the actor has now issued a new apology. According to Deadline, Neeson has stated:
"Over the last several weeks, I have reflected on and spoken to a variety of people who were hurt by my impulsive recounting of a brutal rape of a dear female friend nearly 40 years ago and my unacceptable thoughts and actions at that time in response to this crime. The horror of what happened to my friend ignited irrational thoughts that do not represent the person I am. In trying to explain those feelings today, I missed the point and hurt many people at a time when language is so often weaponized and an entire community of innocent people are targeted in acts of rage. What I failed to realize is that this is not about justifying my anger all those years ago, it is also about the impact my words have today. I was wrong to do what I did. I recognize that, although the comments I made do not reflect, in any way, my true feelings nor me, they were hurtful and divisive. I profoundly apologize."
Liam Neeson Issues New Apology For Admitting Past Vigilante Incident https://t.co/pFOfKNMgQT pic.twitter.com/WAxWU49VwB

— Deadline Hollywood (@DEADLINE) March 29, 2019
---
Original Update Feb 5, 2019: Liam Neeson recently went on Good Morning America and told ABC's Robin Roberts that "he is not racist" following the backlash he's received for his racial comments, which can be found below.
He stated: "I had never felt this feeling before which was a primal urge to lash out, and I asked her, 'did you know the person, was it a man?' No. 'Race?' She said it was a black man."
After that the actor said he "went out deliberately into black areas in the city looking to be set upon so that I could unleash physical violence." Apparently he "did it maybe four or five times."
Finally, he told ABC "If she had said an Irish or a Scot or a Brit or a Lithuanian I would – I know I would – have had the same effect. I was trying to show honour, to stand up for my dear friend in this terribly medieval fashion."
Neeson has stated he's sought help for this by going to confession and power walking for a couple of hours to manage his anger. He also noted that the friend in question passed away five years ago. Watch the entire clip in context below.
---
2/4/2019: Liam Neeson is facing severe backlash after The Independent released an interview today in which the actor admits that he once wanted to "kill" a black person after a friend of his was raped.
Neeson is currently promoting his upcoming film, Cold Pursuit, which revolves around a man seeking revenge for his deceased son. As such, while speaking about the topic of revenge during the aforementioned interview, Neeson made a series of inflammatory comments that many have deemed racist. Among his responses, the Irishman uncovered that after a female friend of his claimed that she had been raped, he sought revenge of his own and began his inquest by first asking her the race of her attacker.
"My immediate reaction was…I asked, did she know who it was? No. What colour were they? She said it was a black person. I went up and down areas with a cosh, hoping I'd be approached by somebody – I'm ashamed to say that – and I did it for maybe a week, hoping some 'black bastard' would come out of a pub and have a go at me about something, you know? So that I could…kill him.

"It took me a week, maybe a week and a half, to go through that….It was horrible, horrible, when I think back, that I did that. And I've never admitted that, and I'm saying it to a journalist. God forbid."
The admission has sparked outrage across the Internet, with many taking to Twitter to share their reaction to the comments. See below for what some users on the platform had to say.
Liam Neeson is definitely a reminder that there are folks who walk around hoping to provoke Black people so they can kill us.

A lot of them are in law enforcement and politics.

— George M Johnson (@IamGMJohnson) February 4, 2019
Kevin Hart is out here losing gigs, & being made to apologize over JOKES he made on twitter a decade ago….

But Liam Neeson actually went out LOOKING FOR A BLACK PERSON TO KILL, & ppl are on here talking about "that was long ago" and "he found moral strength to get over racism" pic.twitter.com/gaUhclVX4S

— Tariq Nasheed (@tariqnasheed) February 4, 2019
Liam Neeson had a terrible impulse that he didn't act on, that he knows was terrible, and that he learned from. If we're going to cancel people for being TEMPTED to do wrong, or for struggling with something before coming to the right conclusion … well, we're going to be busy.

— Eric D. Snider (@EricDSnider) February 4, 2019
I see many white folks calling for public clemency of Liam Neeson because he was honest and admitted he was wrong. I want to point out that he didn't say WHY he was wrong. There was no explicit ownership of racism, white supremacy, white privilege, etc. — pretty damn important.

— Charlotte Clymer?️‍? (@cmclymer) February 4, 2019
In other news, celebrities including Kendall Jenner, Soulja Boy and Bella Hadid are all embroiled in controversy stemming from their promotion of the failed Fyre Festival attempt.