UPDATE: Apple's AirPower Wireless Charger Has Officially Been Canceled
To go alongside the new AirPod Wireless Charging Case.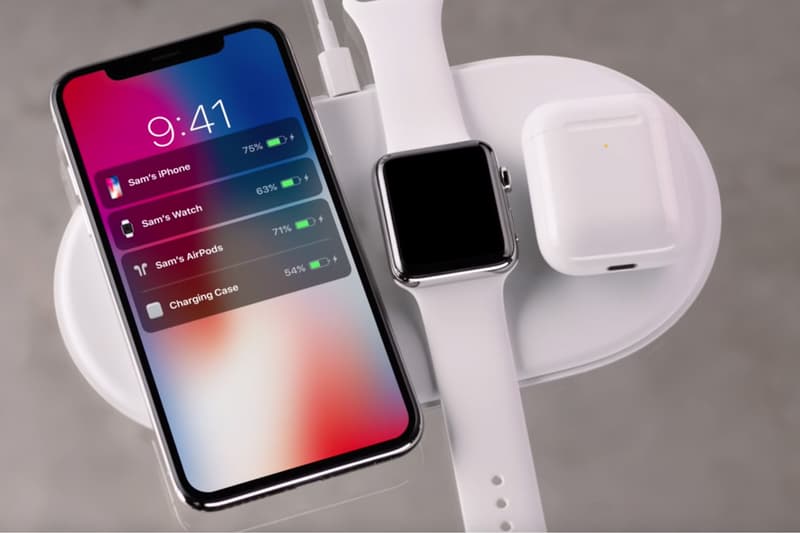 UPDATE: Despite being announced alongside its first generation of wirelessly charging iPhones in 2017, Apple announced its AirPower Wireless Charger has been canceled before its release. In a statement made by the company, Apple's senior vice president of Hardware Engineering Dan Riccio said:
"After much effort, we've concluded AirPower will not achieve our high standards and we have canceled the project. We apologize to those customers who were looking forward to this launch. We continue to believe that the future is wireless and are committed to push the wireless experience forward."
This validates several rumors from tech sites and editors who saw the product early. Many have stated the promised design created horrible heating issues, buggy battery levels, and more. Several engineers who saw its initial announcement were positive the design would cause problems thermally, and it appears they were correct.
Always worth reading @gruber's show recaps. The AirPower situation is real – heat is a problem and it was shown off too early. Sometimes Apple does this and eng rises to the challenge and delivers. Sometimes, physics. https://t.co/2YNlpPO1qO

— Matthew Panzarino (@panzer) September 16, 2018
now that airpower is canceled, it's interesting to look back at the announcement. here's @pschiller explaining, in 2017, how it can charge your iphone 8/x, watch series 3, and airpods with *optional* wireless case (which only launched last week) https://t.co/xFHUNbvjLe

— dave smith (@redletterdave) March 29, 2019
---
Original story Mar 22, 2019: After announcing new iPad models and its second generation AirPods, it seems like Apple could have another imminent release on the way. According to reports, the anticipated AirPower Mat wireless charger is set to release in "late March," with speculation that the device will drop immediately after the Show Time event on March 25.
The AirPower Mat was initially announced all the way back in 2017, before progress was delayed due to issues around interference and overheating during charging. Arguably the stand-out feature of the device is its ability to charge multiple items placed on the mat, which is a bonus considering the announcement of the new AirPod Wireless Charging Case.
In related news, Hermés, Nike and more have released new Apple Watch bands.