Cam Gnarly Searches for Soul-Saving Balance & Growth on 'Gnarvana'
The San Bernardino lyricist serves up 12 introspective new tracks.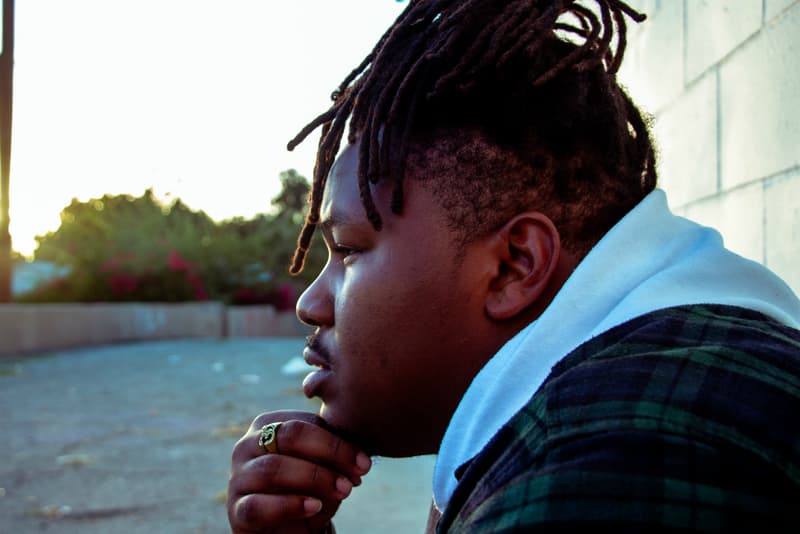 Steadily rising from the underground and carving out his own lane in the West Coast's ever-evolving modern renaissance, San Bernardino emcee Cam Gnarly is back with a new studio album known as Gnarvana. Made up of 12 new tracks, Gnarvana pairs Gnarly's flows with beats from Pakk Music, Pantsu, Wolfchemist, Beerman, J Meeks and Holly, and brings guest-collaborators Blu, Pheo, Myagi, Phantom Thrett, Aye Brook and Maya Huyana along for the soul-searching ride.
"This is perfect music for the self aware, striving to stay in alignment," Cam Gnarly shares with us, breaking down the themes and concepts that fuel the direction of his latest full-length. According to the Inland Empire artist, his new project is an exploration of the "beauty of vulnerability during trying times," and it unfolds as a "detailed introspective journey o finding growth and balance in the midst of healing and suffering." In his own words, Gnarvana is a spiral through its creator's "highest highs and lowest lows," standing as the sonic embodiment of the "yin and yang narrative;" using a dynamic dose of soul, a cohesive conceptual structure and clever wordplay, Gnarly uses his latest release as a platform to unearth the best balance of "happiness and faith." Gnarvana is about as introspective as California rap gets.
You can stream Cam Gnarly's new Gnarvana album below.
For more new releases from the contemporary West Coast hip-hop scene, check out Inglewood hometown-hero Rucci's Romo-produced "Wishin On A Star Pt. 2" single with KingxRico, which originally surfaced around 24 hours ago.