The Best Fashion Cafés in London
From Dover Street Market's Rose Bakery to Ralph's Coffee & Bar.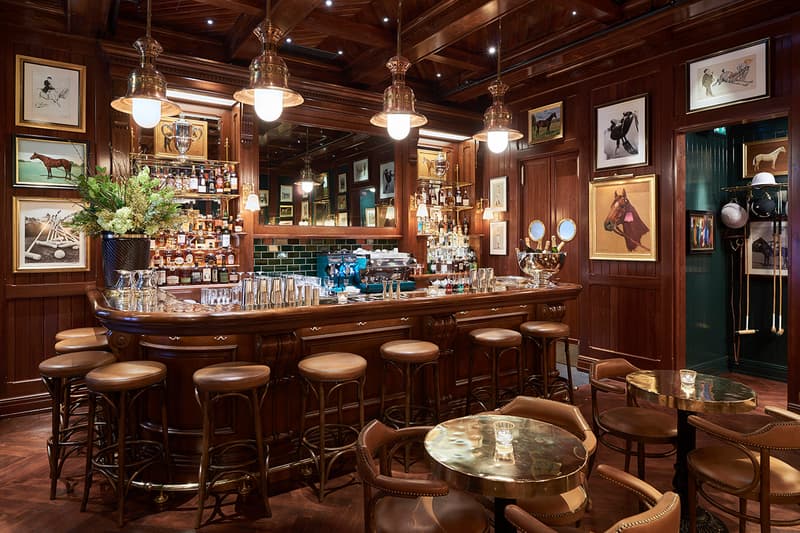 While Paris has Jacquemus' new Café Citron and New York has the newly-opened Café Leon Dore, London also has its own selection of fashion cafés. The British capital's café's range from singular brand-themed spaces — including Polo Ralph Lauren's equestrian clubhouse-inspired location — to rotating options attached to bigger stores. Ahead of this year's London Coffee Festival, we've rounded up five of the best places to grab a fashion-themed coffee in London.
Rose Bakery at Dover Street Market
Situated on the top floor of Dover Street Market's London location, Rose Bakery was founded by Rose Carrarini and her husband Jean Charles. As well as the baked goods the name would suggest, the space also offers visitors full meals, coffee and low-intervention wine. The bakery has also branched out into merch — including aprons and tote bags — as well as partnering with Phaidon to release two recipe books.
Ralph's Coffee & Bar at Polo Ralph Lauren Regent Street
After opening hospitality locations in Chicago, Paris and New York, Polo Ralph Lauren opened the doors to its Ralph's  Coffee & Bar next door to its European flagship back in 2017. The space references the label's equestrian heritage, with a club-like aesthetic featuring saddle leather banquets, a brass-topped bar, elegant dark wood and green billiard cloth. The aesthetic is finished with a collection of equestrian-themed artwork.
Browns East
When famed London retailer Browns launched its East London outpost in 2017, it also announced an ever-rotating cafe space. Since it opened, the space has played host to locations ranging from Italian deli Lina Stores to Mexican restaurant Bodega Rita's and a JARR Kombucha pop-up. As well as the ever-changing café, the space also features "The Table," an events space for gatherings, workshops and Q&A sessions.
Thomas' Café at Burberry Regent Street
Opened back in 2015, Burberry's Thomas Café was designed to showcase British craftmanship, creativity and produce, with a regularly changing menu offering British classics, cakes and desserts. As well as the café itself — which takes its name from Burberry's founder — the space also features a gifting area where pieces including cashmere blankets and stationary can be monogrammed and customized.
The Café at 5 Carlos Place
Taking over the top floor of MATCHESFASHION.com's 5 Carlos Place retail and events space, The Café at 5 Carlos Place plays to host to a rotating selection of cafés and restaurants. So far, the space has given a temporary home to some of London's best-loved restaurants including Rochelle Canteen, Honey & Co., and XU Café. As well as the café the area also offers a space to workshops, talks and the recording of the MATCHESFASHION.com podcast.