Night Lovell Enlists $UICIDEBOY$, Wifisfuneral, Lil Gnar & More for 'Goodnight Lovell'
The Canadian rapper serves up 18 new tracks.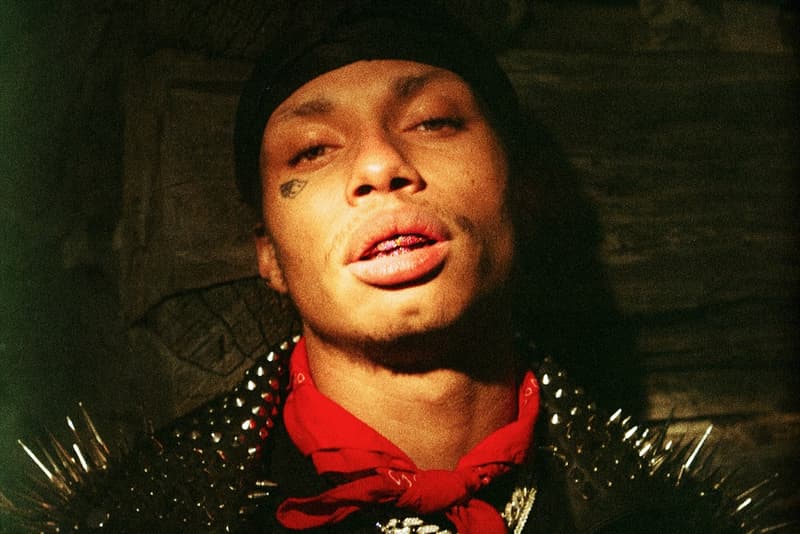 Earlier this month, Night Lovell debuted a new visual and single in support of his Goodnight Lovell LP, "Bad Kid." Now, the Canadian rapper's third studio album has arrived and is officially available for streaming in its entirety.
Night Lovell's Goodnight Lovell project is made up of 18 tracks, and features collaborations with $UICIDEBOY$, Wifisfuneral, Lil Gnar and Lil West. As Night Lovell previously told us, the creative direction of his new album is primarily inspired by his favorite time to create and craft music — the night — and each record on Goodnight Lovell is intended to feel like a dream.
"I just feel safer in the nighttime because I'm a more introverted person — you don't see certain flaws and shit. I feel safer to express myself at night. That goes with the whole name of the album, my name and everything else," Lovell explains. "I really tried to portray a dream in every song … You listen to it [Goodnight Lovell] and you see something; I wanted to create a movie with words."
Lovell also labels his latest project as a more mature effort. "My first two albums were letting them know what was on the outside of me, but this one is kind of more personal and they're [the fans] are let in more on what's in my head … They're getting a more grown Lovell," he shares. "This one is more of a solid project — I feel like I've grown … With me growing up and going through shit, this kind of formulated my sound and how I talk about stuff … I'm not afraid to talk about more personal things, I'm more open to that … What goes on in my head when I'm alone; why I don't go out; why I don't talk to people; why I'm not seen as much on the internet; I just tell them all of that stuff, and they're going to get to know me better from this album."
You can stream Night Lovell's new album, Goodnight Lovell, below.
For more new hip-hop releases, check out Gunna's Drip or Drown 2 album.