Big Boi Returns to Acting as Berry Gordy in 'The Bobby DeBarge Story'
Coming to TV One this summer.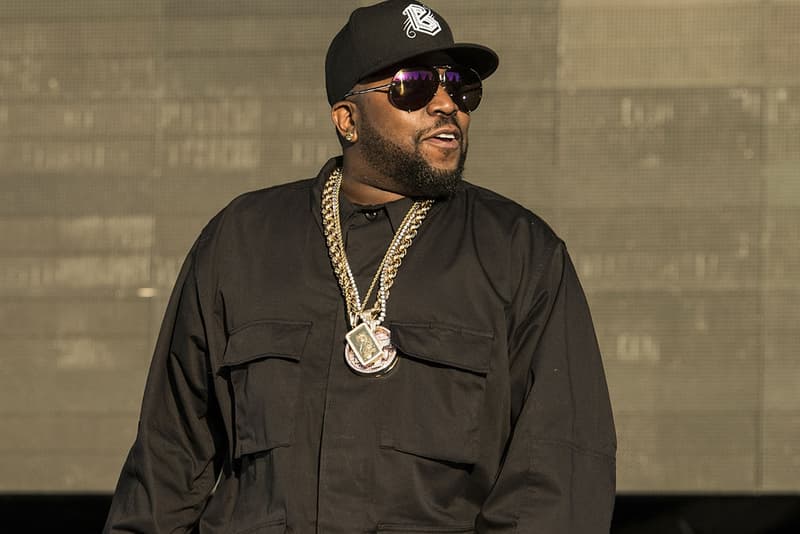 Big Boi is stepping into the entertainment scene with a force this year. This month alone, the Outkast icon performed at Superbowl LIII alongside Maroon 5 and Travis Scott, announced a Dungeon Family reunion tour and linked up with Sleepy Brown on a new video for their collaborative track, "Doin' It." Now, the rapper is tapping back into the acting world as it's been revealed he will star in the upcoming TV One movie, The Bobby DeBarge Story.
Big Boi is set to play the role of Motown founder Berry Gordy in the biopic, with the film expected to hit the network this June. In an Instagram post, he shared a photo confirming the news and added the caption "coming soon" alongside the fire emoji. The flick will chronicle American singer DeBarge, who became the lead of soul group Switch and was also an integral part of his family's musical troupe, DeBarge. Under Gordy's leadership at Motown, Switch released multiple albums throughout the '70s and '80s.
"The Bobby DeBarge Story continues TV One's tradition of telling the story of unsung music heroes. While our audience knows Bobby's group, Switch, and his musically-gifted family, DeBarge, they may not know Bobby DeBarge's contribution to creating the sound that changed the music landscape for decades to come. A falsetto master, Bobby DeBarge was a musical genius who battled demons of his own for many years. The Bobby Debarge Story is the quintessential story of sex, drugs and rock and roll," stated Karen Peterkin, TV One's Director of Scripted Original Programming and Production, in a press release.
The Atlanta native's last major screen performance was in 2006's Idlewild, which cast the artist as lead character "Rooster."
Check out TV One's YouTube clip of Bobby DeBarge to learn more about the late musician. Until the movie airs this summer, there are plenty of other options coming to Netflix's roster next month.