21 Savage's Management Reached out to Artists to Perform "Rockstar" Verse During Grammys
Post Malone ended up doing the track solo.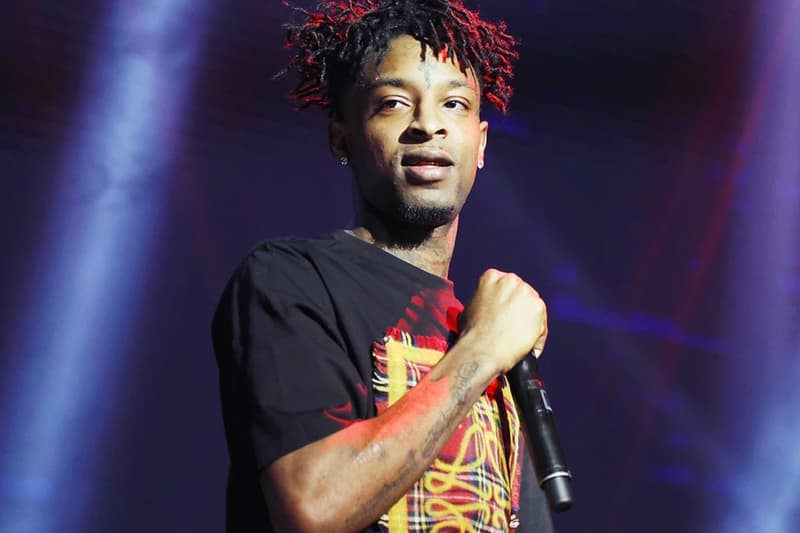 21 Savage might still be detained by ICE at the Irwin County Detention Centre, but his presence was still felt at this year's Grammys.
21's co-manager Kei Henderson revealed that she reached out to several artists in hope that they would perform his verse on the hit song "Rockstar". No details on who Henderson reached out to, but unfortunately the plan didn't work out and Post Malone ended up performing the track alone. Some of her statements were also seemingly misconstrued. See the tweets below.
Someone from Epic sent me the photo of Post wearing the Savage tee before he performed. I appreciate the notion. Lord knows me, Meezy and our team attempted to solidify recognition for Savage during the performance of "Rockstar," it just didn't work out that way.

— Kei (@keiopensdoors) February 11, 2019
We reached out to several artists to perform Savage's verse and/or stand in solidarity on stage on his behalf.

— Kei (@keiopensdoors) February 11, 2019
"Nobody said yes" ?? Did I say that? Y'all really be just adding shit to my statements. https://t.co/kMDOWyV3zP

— Kei (@keiopensdoors) February 11, 2019
Anyway. On to more important things, we gotta free my mans. #Free21Savage

— Kei (@keiopensdoors) February 11, 2019
In support of the hip-hop artist however, Malone wore a black T-shirt with 21 Savage's name printed on the front. Ludwig Göransson, a co-writer and co-producer of the single "This is America" also was in support of 21 Savage, mentioning him during Childish Gambino's award acceptance speech.
In other news, Nicki Minaj dropped out of the BET Show after a Cardi B tweet.