Hulu and Marvel Join Forces in Animated Superhero Series for Adults
Introducing 'Hit-Monkey,' 'Howard the Duck,' 'M.O.D.O.K' & 'Tigra and Dazzler.'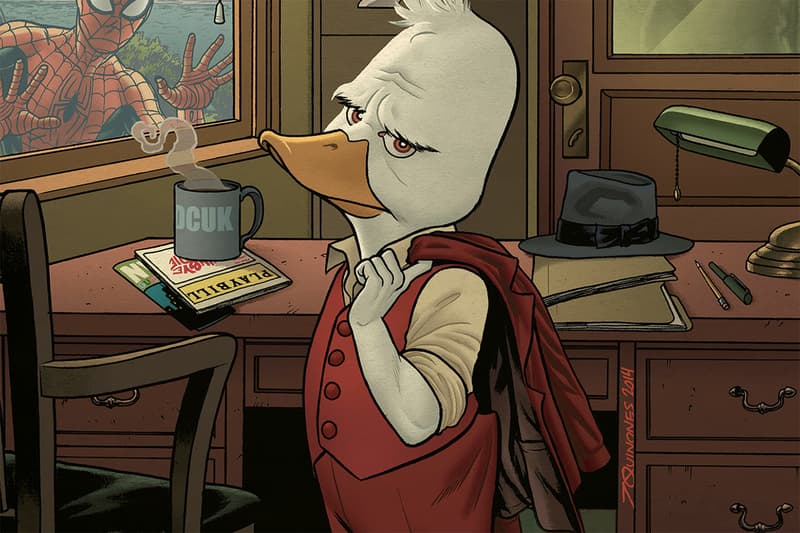 Hulu and Marvel have partnered up to create four animated series based on the satirical superheroes Howard the Duck, M.O.D.O.K, Hit-Monkey, and Tigra and Dazzler. With each character receiving its own adult spin-off, Hulu and Marvel's timely partnership follows the recent axing of the Netflix and Marvel mini-series based on Luke Cage, Iron Fist and Daredevil.
Hulu and Marvel have brought in Kevin Smith and Dave Willis (Aqua Teen Hunger Force and Squidbillies) for Howard the Duck. M.O.D.O.K. will see Jordan Blum and Patton Oswalt as its producers, while Hit-Monkey receives Josh Gordon and Will Speck of Blades of Glory, and Girls Trip's Erica Rivinoja and Chelsea Handler have signed on for Tigra and Dazzler.
Marvel's head of TV Jeph Loeb will executive produce and overlook all four series, with the partnership marking Disney becoming a majority shareholder in Hulu under its recent acquisition of Fox.
In case you missed it, check out this Avengers: Endgame character costume leak.