Netflix Cancels Marvel's 'Luke Cage'
Just a week after canceling 'Iron Fist.'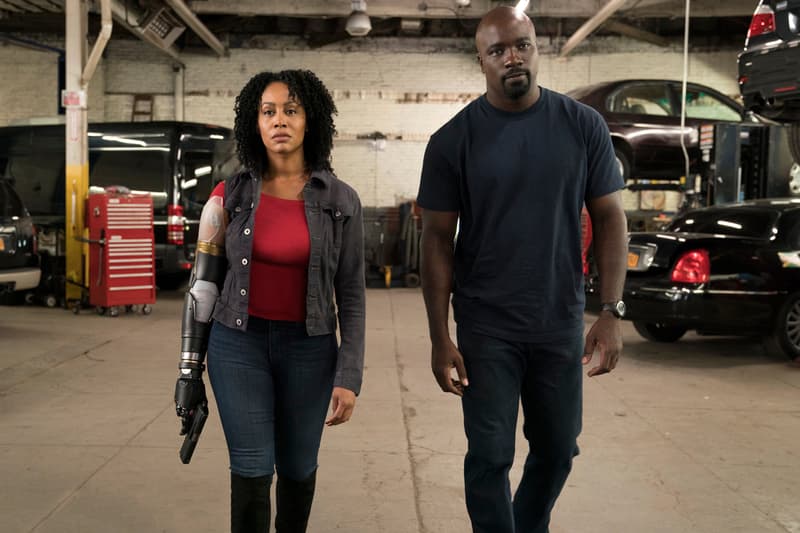 Just a week after canceling Iron Fist and on the same day as it launched Daredevil's third season, Netflix drops Luke Cage from its programming after a well-received season two released this past summer. Marvel said in a press release:
"Unfortunately, Marvel's Luke Cage will not return for a third season. Everyone at Marvel Television and Netflix are grateful to the dedicated showrunner, writers, cast and crew who brought Harlem's Hero to life for the past two seasons, and to all the fans who have supported the series."
Deadline reports the cancelation comes as a result of "the age old Hollywood 'creative differences' and the inability for the parties involved to reach a deal on how to move forward." Writers delivered the first half of season three's script earlier this week, one that was recently chopped from 13 episodes down to 10 in September. Sources told Deadline that "some execs had issues with the more developed scripts, even though they strongly incorporated suggestions from both the Netflix and Marvel brass," with all of the above leading to "behind-the-scenes turmoil in the past two days and demands for changes in creative regime."
The report also notes that these Marvel shows, ones Netflix do not own the rights to, have been expensive to make, and with the growing list of Originals, they don't stand out as brightly has they did during their first seasons. Nevertheless, Luke Cage season two did receive mostly-positive reviews, and with the right amount of outrage, Disney may look to revive the series once it launches its own streaming service in 2019. Another theory is that the canning of both Harlem's Hero and Iron Fist could mean that the two shows will be combined into a single Heroes for Hire series.
Be sure to check back for developments around Luke Cage as well as the Netflix and Marvel partnership. In related news, Disney has plans to produce spinoff series for certain Marvel characters, including Loki and Scarlet Witch.
— Luke Cage (@LukeCage) October 20, 2018
A lot memories. A lot of individual thank you calls to make. Just want to say thank you to Marvel, Netflix, the best Writer's room, cast, crew, the Midnight Hour, all those who graced the stage at Harlem's Paradise and the most incredible fan base in the world. Forward always…

— Cheo Hodari Coker (@cheo_coker) October 20, 2018