Nike Has Made an Ohio State 'Alumni' Jersey for LeBron James
And you can buy one now.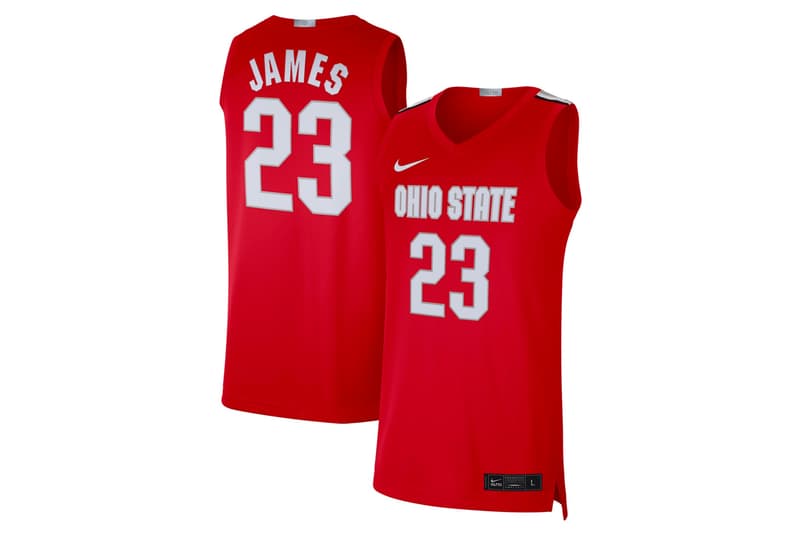 Fans of LeBron James will know that the famous player had never attended college — he joined the NBA straight out of Akron's St. Vincent-St. Mary High School in 2003 when he was just 20, becoming the first Cavalier player to win the NBA Rookie of the Year Award. Despite this, James has always insisted that if he had chosen to attend college, it would've been Ohio State: "Absolutely, I wouldn't have gone nowhere else," said James back in 2008. "I would have been right here wearing this red and this gray, baby."
In honor of his love for the college, Nike — which is also affiliated with Ohio State — has now created a Buckeyes 'alumni' jersey for the four-time MVP. Dressed in the iconic red with gray text, James' name adorns the back of the jersey, with his signature number 23 printed on both the front and back, while "OHIO STATE" is emblazoned on the chest.
For the King James fans out there, his Ohio State Buckeyes alumni jersey is now available over at Fanatics, going for $120 USD. Head over to order yours now.
Elsewhere in sports, the New Orleans Pelicans is teaching Zion how to walk and run differently as part of his knee rehab.
Nike LeBron James Ohio State Buckeyes 'Alumni' Jersey