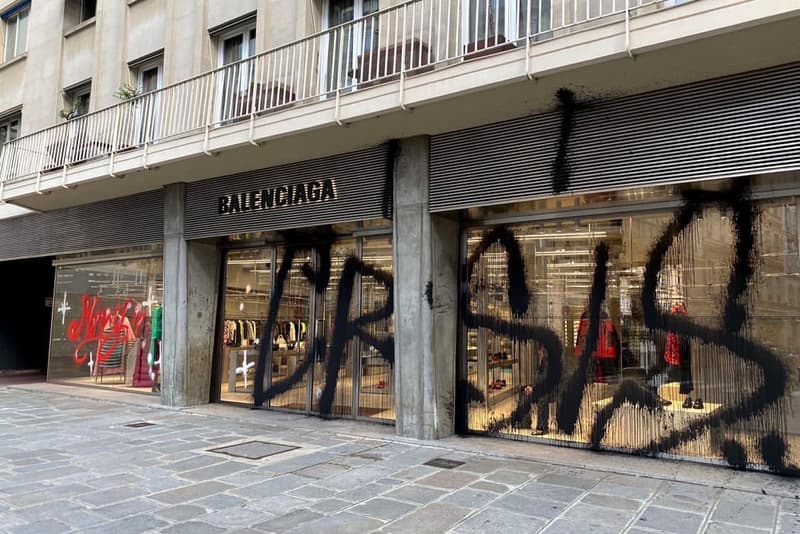 1 of 4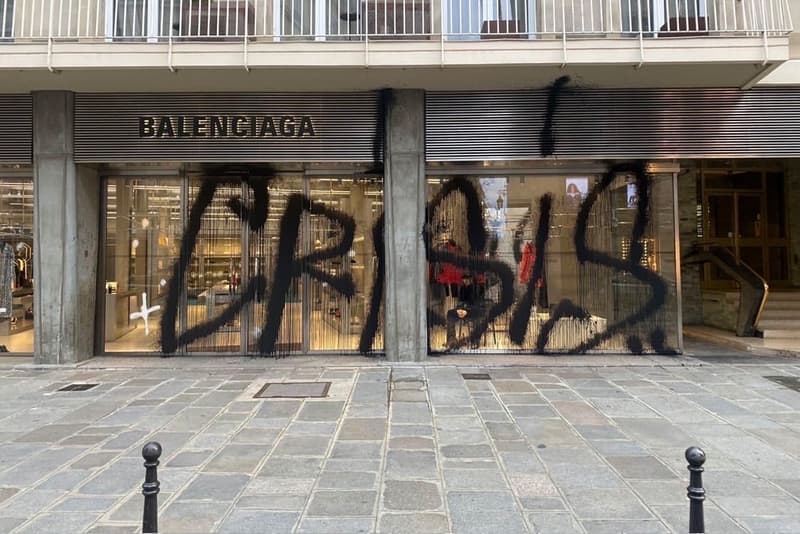 2 of 4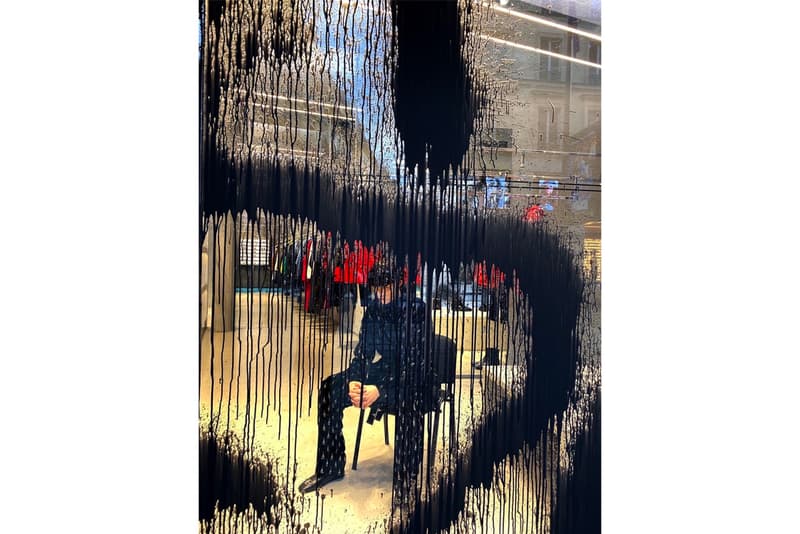 3 of 4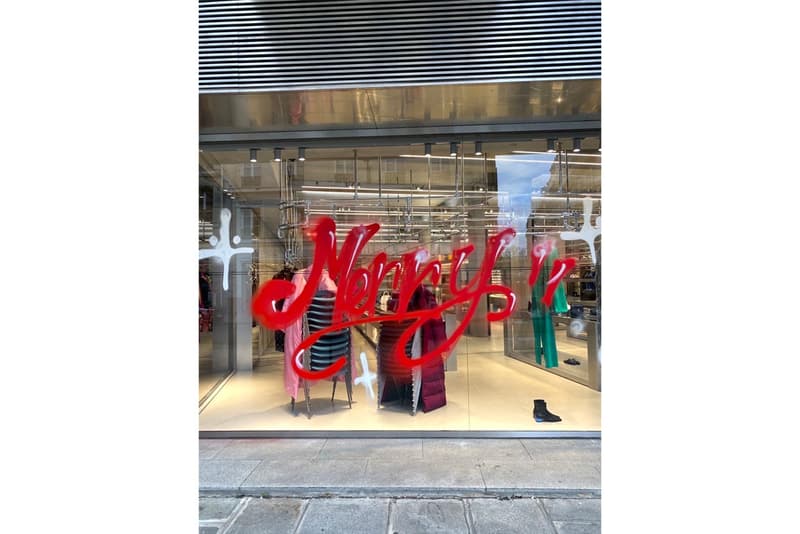 4 of 4
Kidult Vandalizes Balenciaga's Paris Flagship with Massive "Merry Crisis" Tag
The French artist continues to show his distaste for high fashion.
---
French graffiti artist Kidult, who's grown accustomed to tackling luxury brands via his tongue-in-cheek street art, has vandalized Balenciaga's Paris flagship with a massive tag stating "Merry Crisis," an obvious flip on "Merry Christmas." Continuing to explore his provocative style, Kidult posted a few photos of the new work via his Instagram, captioning it with "More lucidity and humanity. Less hypocrisy and ignorance."
This isn't the first time Kidult has done something like this. In 2013 he vandalized a Marc Jacobs storefront in SoHo for A$AP Rocky's "Fashion Killa" video. He continued to tag a variety of the designer's storefronts following the incident, tagging "ART" and "$686" on various occasions, the latter which showcased Kidult's annoyance with T-shirts priced at $686 USD. On the first occasion (done for Rocky's video), Jacobs' photographed the storefront and sold the T-shirts for $700 USD. Kidult later showed his street prowess by selling a nearly identical T-shirt on his own website for $10 USD. The latter occurrence was similar in that the designer photographed the "$686" graffiti'd storefront and printed more T-shirts with the image, selling them for $686 USD.
The recent act is most likely a retaliation or "punishment" rather, for Balenciaga using Kidult's graffiti-style on a handbag — which the artist nonchalantly included in his Instagram post.