Pelicans Teaching Zion How to Walk and Run Differently as Part of Knee Rehab
The franchise is helping Zion improve his rather abnormal gait.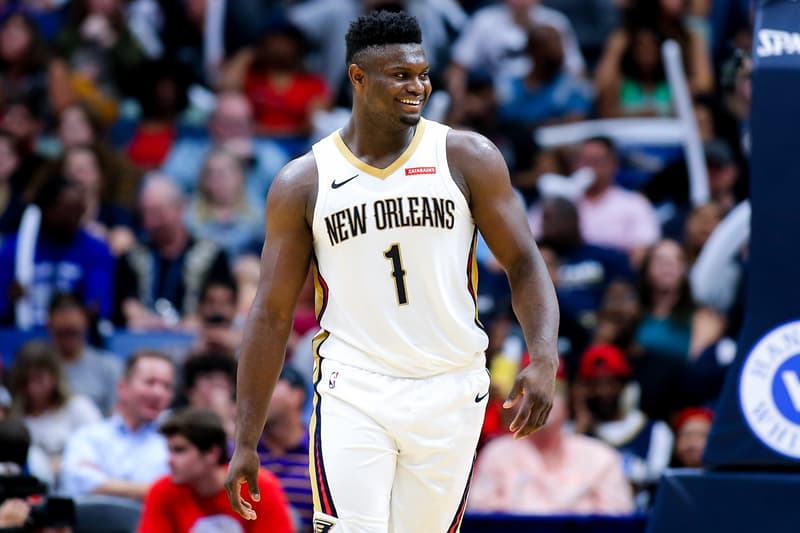 Zion Williamson wants to be back on the hardwood and finally make his official NBA debut, but the New Orleans Pelicans aren't ready to rush him back just yet; there's still work to be done. Before the Pelicans Christmas day win over the second place Denver Nuggets, the No. 1 overall draft pick told ESPN's Jorge Sedano that he'd already be out there but "trusts the organization" and its decision.
What's more is that the 19-year-old mentioned his rehab hasn't just focused on recovering from the surgery that repaired his torn meniscus back in October, but the franchise is also teaching him how to walk and run differently, or "working on the kinetic chain of his body," as ESPN's Andrew Lopez states it.
As described by Dr. Brian Sutterer — a physical medicine and rehabilitation specialist — in these two videos (before & after injury), Zion has a rather abnormal gait that puts added strain on his joints when playing at the level of intensity he's become so famous for. If not corrected, he may be plagued by injuries his entire career.
ESPN didn't provide specifics on the types of exercises Zion is doing to improve his gait, but it did state that he has participated in individual shooting drills and group drills, but hasn't played in any scrimmages. Furthermore, a source within the organization told ESPN that "before Williamson makes his on-court return, the team would like him to undergo at least two or three practices doing full work" and "the team is targeting just after the new year for those practices."
Williamson averaged 23.3 points and 6.5 rebounds on 71.4% shooting for the Pelicans in four preseason games. His debut has been the most anticipated since LeBron James, but the question that will continue to linger for the immediate future is: can he stay healthy enough to realize his potential?
In other basketball news, ESPN premiered a new trailer for its 10-part docuseries on the Chicago Bulls, titled The Last Dance.