Verdy Joins YENTOWN Rapper kZm for "But She Cries" Merch
The Harajuku creative serves up exclusive gear for the YENTOWN member's De-Void* label.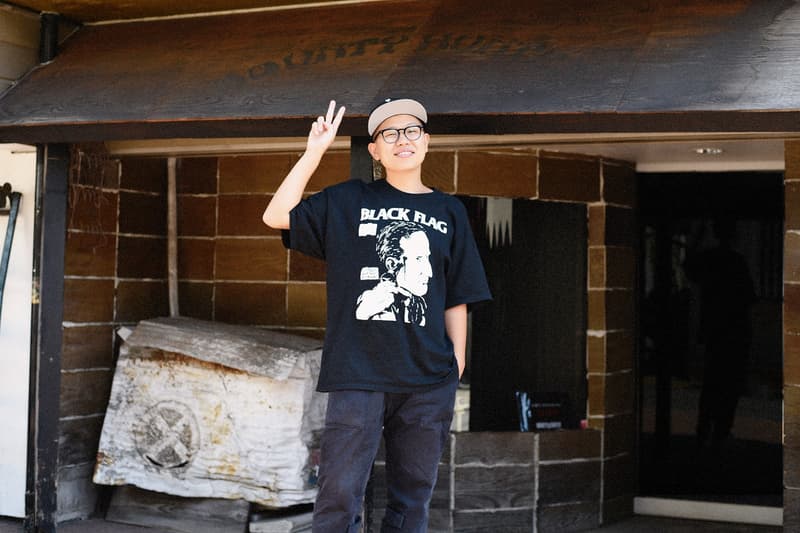 kZm, a member of the Japanese rap collective YENTOWN released "But She Cries" as a single in November. Backed by the trap-indebted "GYAKUSOU," "But She Cries" utilizes a far more relaxed sound, with organic percussion cushioning the acoustic guitar melodies and kZm's laid-back delivery. To commemorate the song's release, kZm recruited Verdy, who provided the single's cover art, to produce a special tie-in merch capsule.
Hosted by YENTOWN-associated record label De-Void*, the pair launched the "But She Cries" goods at two pop-up events, most recently at IMA:ZINE Osaka. The garments all feature "But She Cries" text executed in the same typeface as Verdy's Girls Don't Cry branding, repurposing vintage Dickies jackets, hoodies and T-shirts as the base for the prints. Monochrome shades ensure stark contrast to the blue accents that appear throughout, with De-Void*'s logo on the rear encircled by the pale tone.
Exclusive to the Japanese pop-up events, don't expect the exclusive items to launch in the West anytime soon. Listen to the Kenny Beats-produced "But She Cries" below.
This range marks Verdy's second musical collaboration in December alone; the graphic designer recently partnered with Halsey for a limited edition capsule.