These Are the Best Artworks Releasing This Week
New 'Pointman' figures by Futura, hand-painted balaclavas by KATSU and more.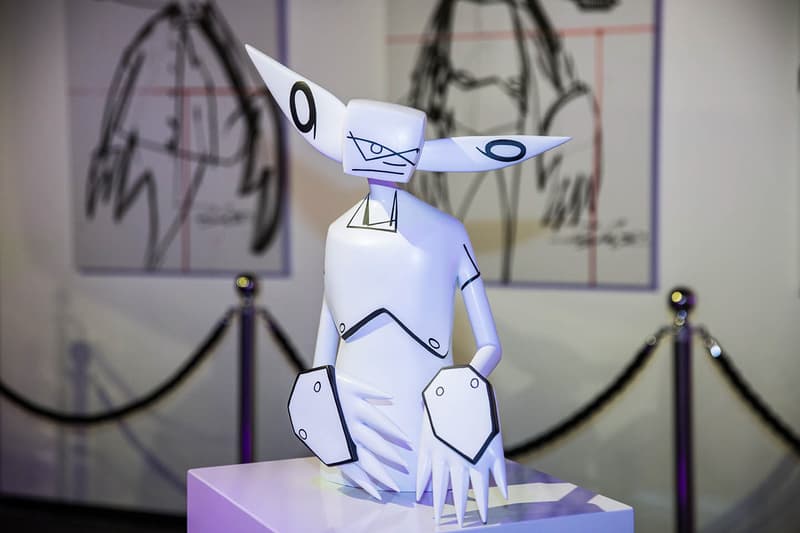 Every week we spotlight the best art releases weekly by notable artists, galleries, museums and contemporary art platforms across the globe. Listed items typically encompass limited edition artworks, prints, collectible figures, collaborative merchandise and more.
For this week's installment: Futura Laboratories teamed up with Pop Life on an exclusive merchandise collection, Banksy unveiled a new sculpture edition entitled Scar of Bethlehem, KATSU joined forces with A.D.E.D. Moscow on co-branded goods, WACKO MARIA released its new Virgin Mary incense chamber in black and JRP Editions launched the first-ever lithograph editions of artist Greg Parma Smith.
View the full list below.
Futura Laboratories "Right Here, Right Now" Pop-Up Shop
Release Date: Available at Q-Plex until January 19, 2020
Release Price: Varied
Futura Laboratories launched a sprawling new pop-up experience entitled "Right Here, Right Now" in Shenzen's sprawling 5,000-square-foot Q-Plex establishment. Accompanying the temporal presentation, Futura teamed up with Pop Life on a fashion and design collection, featuring a wide range of new vinyl collectible toys, utility-inspired tactical apparel, rugged storage solutions and an array of home goods and accessories.
Q-Plex
Binhai Avenue
Shenzhen, Guangdong
China
Banksy Scar of Bethlehem Sculpture Edition
Release Date: Available at The Walled Off Hotel
Release Price: TBD
Banksy recently unveiled his latest sculpture edition which reinterprets the traditional nativity scene. Scar of Bethlehem portrays Mary and Joseph gathered around baby Jesus on the floor of a barn, as a large concrete wall is placed as the main backdrop. Strewn with bullet marks and graffiti with the words "Love" and "Paix" (peace), a shell explosion in four directions leaves a large opening emulating the Star of Bethlehem as it shines onto the family. The artwork is available in limited quantity at The Walled Off Hotel.
The Walled Off Hotel
182 Caritas Street
Bethlehem
Palestine
KATSU x A.D.E.D. Moscow Collaboration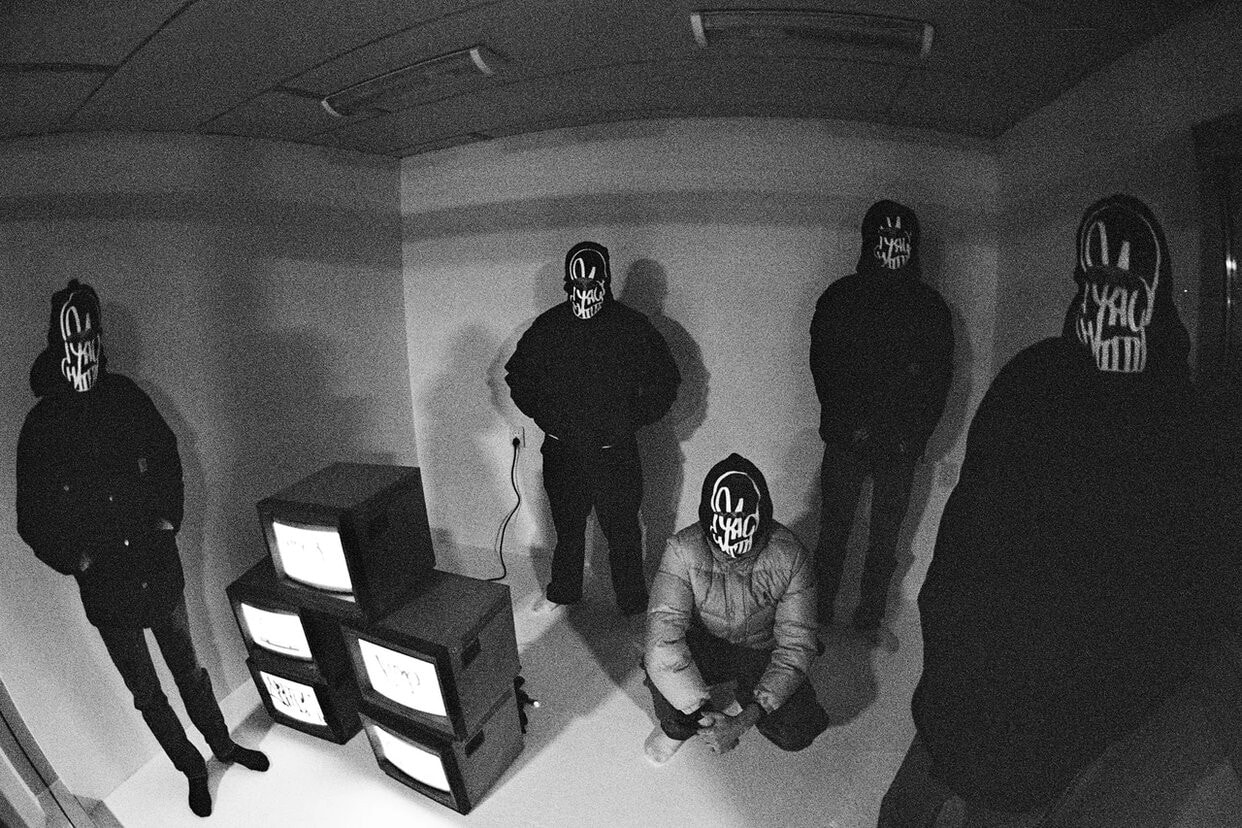 Release Date: Available now on A.D.E.D. Moscow's website
Release Price: ₽2,000 – ₽8,000 RUB (approx. $32 – $128 USD)
KATSU recently teamed up with art collective A.D.E.D. in Moscow to launch a video installation called Transition. Taking place inside the underground Mayakovskaya subway station, the partnered piece is a video work comprised of six vintage television sets with the screens displaying the group's unique hand tags: SPACER, NAMER, JUICE, COZEK, and CAPTEK. Accompanying the install is a collection encompassing 150 hand-painted balaclavas portraying KATSU's signature one-line skull character alongside hoodies embellished with holiday prints in red and green tones. Transition is on view at the address below until December 27.
Mayakovskaya Metro Station
Triumfalnaya Square
Moscow, Russia
125047
WACKO MARIA "MARIA" Virgin Mary Incense Chamber in Black Ceramic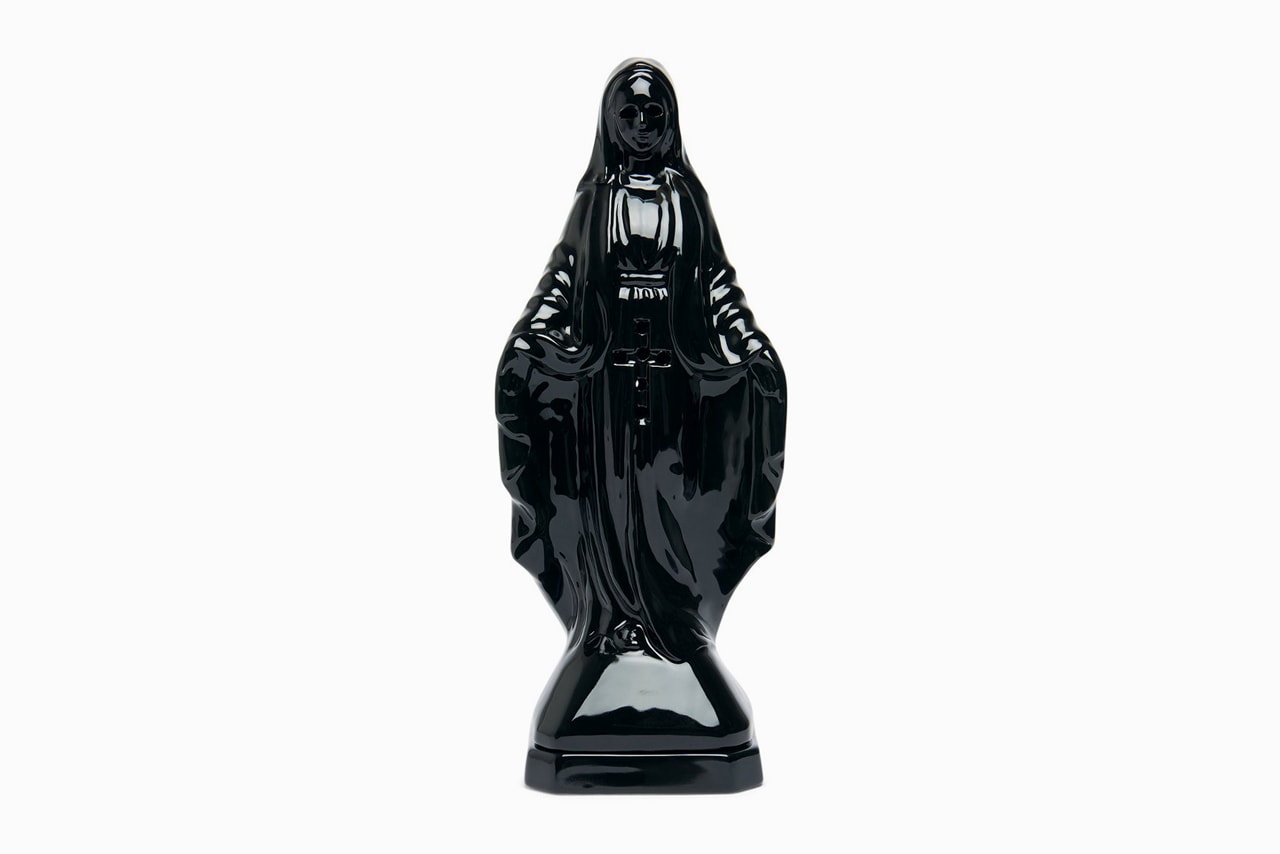 Release Date: Available on WACKO MARIA's website
Release Price: $290 USD
WACKO MARIA launched a new iteration of its Virgin Mary-inspired "Maria" Incense Burner. After last year's clean white edition, the Tokyo-based label has returned with an all-black version for those seeking a darker aesthetic. The piece was made in Japan and is crafted of 100% ceramic just like its previous counterpart. The figurine is then finished off with star-shaped engravings on the back, and even more holes for her eyes to add a sinister touch.
Greg Parma Smith Landscape Growth Panels Lithograph Editions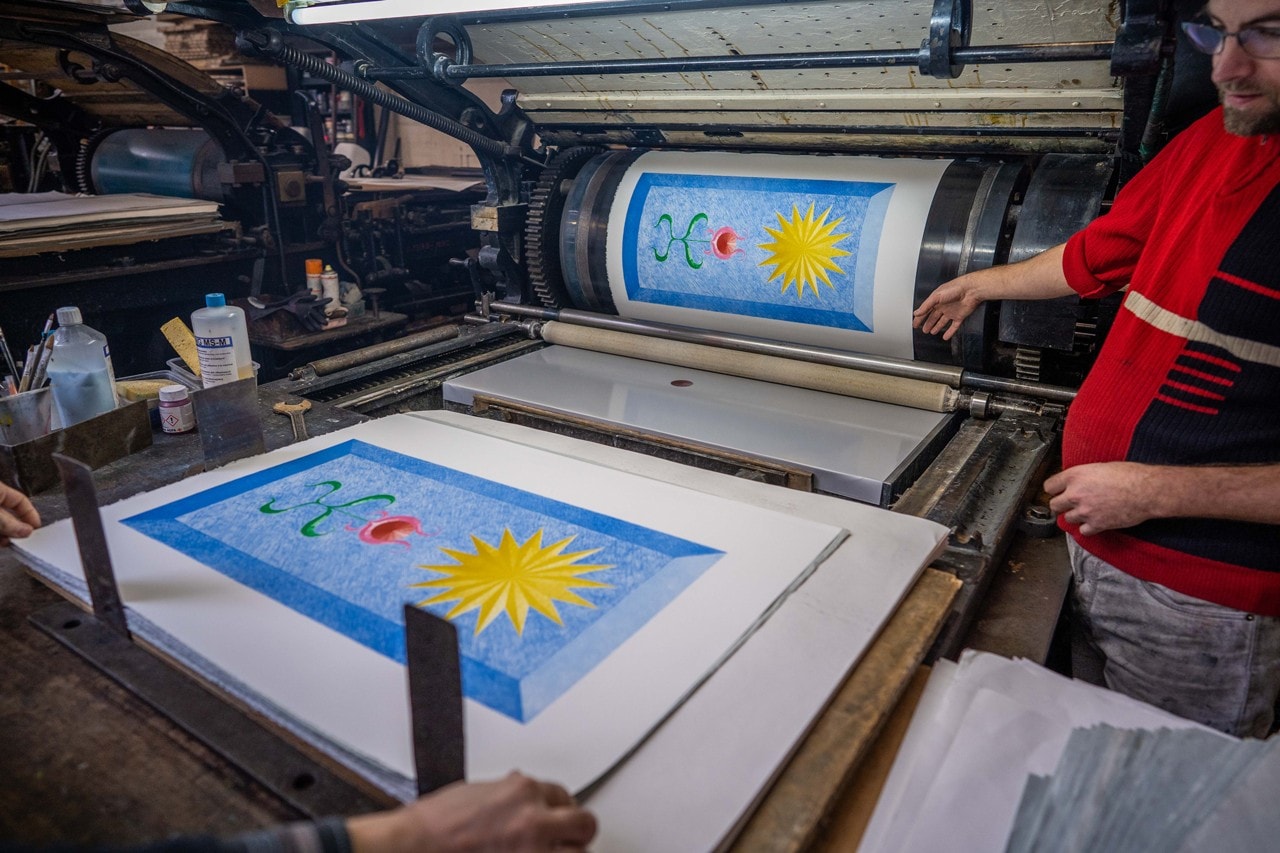 Release Date: Available now on JRP Editions' website
Release Price: $955-$4,038 USD
New York-based painter Greg Parma Smith is releasing his first-ever lithograph in collaboration with MAMCO Genève. For JRP Editions' last release of the year, Smith's Landscape Growth Panels present an image of the life process using two icons: the sun and the flower. Released in "Copper Oxide Green," "Warm Celestial Blue," lavender and coral, each 76 cm x 56 cm print portrays visuals traditionally used to elicit growth and vitality. Each of the four editions is available in a limited quantity of 25.