Medicom Toy Drops Expressive Phil Frost BE@RBRICK
Enlivening the New York artist's signature motifs.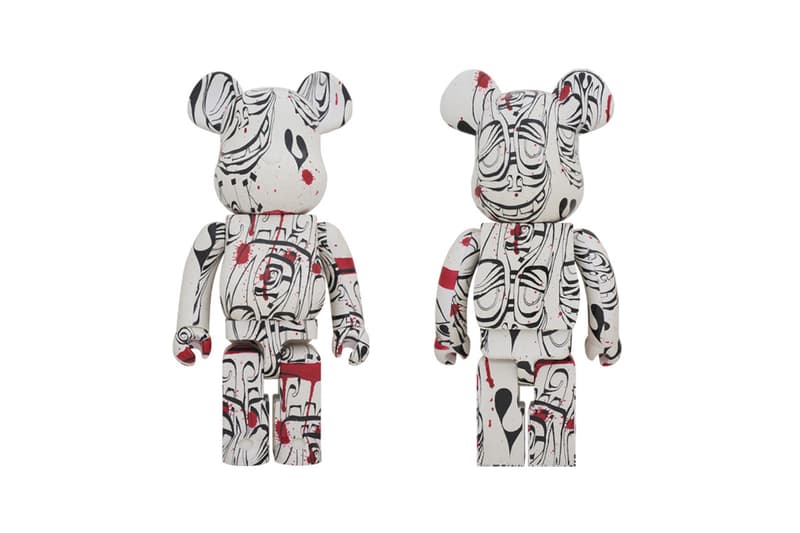 Off the heels of its Chiaki Fujimoto-designed BE@RBRICK, Medicom Toy is back with an artful update for one of its latest figures — New York-based artist Phil Frost.
Since the early '90s, Frost's works have been known to combine aesthetically raw, gritty elements with that of an elegant, painterly style. Here, some of the artist's signature motifs are emblazoned over a muted white base, contrasted by bold black outlines. The illustrations cover the entire body of the BE@RBRICK, emblazoned all the way from the tip of the ears to its feet. As a contrasting finish, striking red paint splatter accents are applied sporadically throughout the piece for a layered look — each piece comes with a different pattern sequence so no two figures are identical.
The Medicom Toy Phil Frost BE@RBRICK 100% & 400% and 1000% will be available on December 21 at Medicom Toy's website for $126 and $500 USD, respectively.
Elsewhere, Hasbro has announced it will release multiple Baby Yoda toys.
Medicom Toy BE@RBRICK Phil Frost 100% & 400%