Medicom Toy & Chiaki Fujimoto Drop Joker-Inspired BE@RBRICK
Coming in sizes 100%, 400% and 1000%.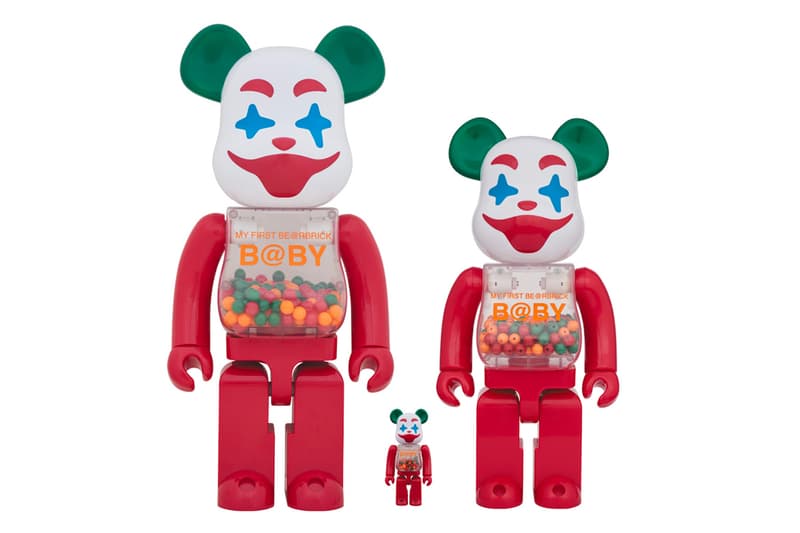 After releasing its collaborative mastermind WORLD BE@RBRICK, Medicom Toy is back, calling in Japanese designer Chiaki Fujimoto for a collectible Joker-inspired MY FIRST BE@BRICK B@BY.
Dubbed "Jester," the figure is emblazoned with a bevy of details that pays homage to the iconic villain. The BE@RBRICK comes with two large green ears, followed by red eyebrows, a nose and a mouth, complemented by blue diamond-shaped eyes. Below the head is a transparent upper body encased with an array of plastic beads colored in orange, red and green, while "MY FIRST BE@BRICK B@BY" is emblazoned at the front. Finishing off the figure, the rest of the body has been given a solid bright red palette, referencing the suit worn by the popular anti-hero.
The Medicom Toy MY FIRST BE@BRICK B@BY Jester is currently available at medicomtoy.tv in sizes 100% & 400% for $110 USD and 1000% for $442 USD.
Elsewhere, Pure Arts has released a collectible hand-painted Devil Jin statue.