Kanye West Brings His Striking 'Mary' Opera to NYC's Lincoln Center
Check out several clips from last night's event.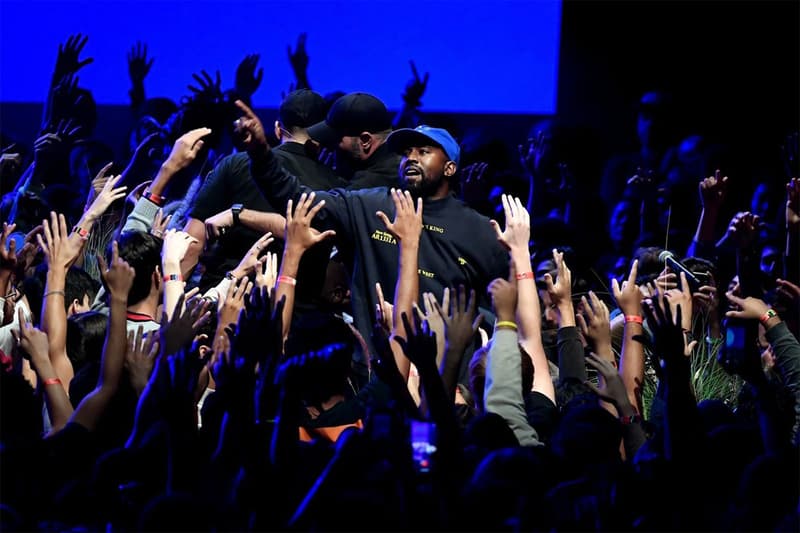 Towards the beginning of this month, Kanye West revealed plans for a new opera titled Mary. Directed by Vanessa Beecroft, Ye's debut Mary production featured his close collaborators the Sunday Service Choir and took place at the Miami Marine Stadium, "an abandoned venue that floats on water and was originally used for boat races." Notably, the initial Mary outing was split into 12 scenes, with a glistening, silver-adorned cast — led by Kanye himself — guiding the narrative. Now, for the show's second run, Kanye West and company decided to take over New York City's Lincoln Center last night, bringing Mary to that space's David Geffen Hall.
As multiple outlets have noted, Kanye West's Sunday performance of Mary at the Lincoln Center revolved around a medley of the iconic artist's most popular hits and traditional Christmas classics. Each cut from that setlist was given a special gospel rework for last night's show, allowing Kanye to present his own spin on the well-known Nativity tale.
Courtesy of fan footage from Instagram, you can take a look at select clips from Kanye West's most recent Mary performance below. For more information, check out The New York Times' newly-published piece on last night's event.
Last week, news surfaced concerning the building of a new YEEZY "sample lab" in Cody, Wyoming.