Kanye West Gets Painted Fully Silver for 'Mary' Opera Performance
At Miami Marine Stadium.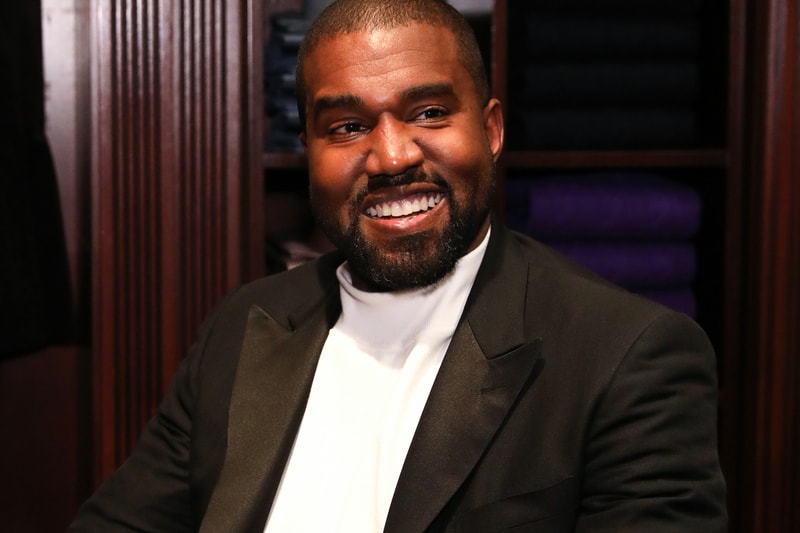 After the announcement of Kanye West's new Mary opera, the rapper and artist followed through with a shining performance for the production, backed by the grand vocal support of his Sunday Service choir.
Set on the last day of Art Basel Miami Beach this year, the opera was directed by Vanessa Beecroft, who also did Nebuchadnezzar, and took place at the Miami Marine Stadium, an abandoned venue that floats on water and was originally used for boat races — it's a fitting stage given water's biblical significance. According to sources, the production had a total of twelve scenes and saw a shimmering, silver-painted cast, with Kanye as the star. Since the performance, numerous tweets have surfaced, offering a look at a version of Ye we've never seen. In line with the thematic wardrobe, the rapper is seen wearing a billowing robe, complete with tonal footwear. Kanye will be following Mary with his next upcoming album Jesus Is Born, slated to land on Christmas Day.
Scroll below for a look at some of the tweets from the performance.
Elsewhere, Forbes has named the world's top-earning musicians of 2019.
Kanye looks like one of the Silver people in downtown Chicago. I didnt know he was this big though. #KanyeWest pic.twitter.com/0TmZEKW3hO

— Randomly Speaking Pod (@PodRandomly) December 9, 2019
Kanye West's Entire Body Covered in Silver For New Opera, 'Mary' https://t.co/9MWaaOGukF

— TMZ (@TMZ) December 9, 2019
Showtime soon. (via @bukonvict) pic.twitter.com/c2a5PTFLFE

— TeamKanyeDaily (@TeamKanyeDaily) December 8, 2019
"Can't Tell Me Nothing" #Mary ? @JabreaSavanna pic.twitter.com/g1HenDi1Ai

— Mídia KWBR (@midiakwBR) December 8, 2019
"Devil In A New Dress" #Mary ? @JabreaSavanna pic.twitter.com/c2RplbaLxe

— Mídia KWBR (@midiakwBR) December 8, 2019
? KANYE pic.twitter.com/2bGXB6z52W

— Lil Yeezy (@YEEZYtaughtyou) December 8, 2019
https://t.co/vMQGJvr1YU pic.twitter.com/DcZHgEW1VG

— ye (@kanyewest) December 6, 2019