Shawn Stussy Confirms Collaboration With Dior (UPDATE)
The Stüssy founder contributed to the luxury brand's Pre-Fall 2020 menswear collection.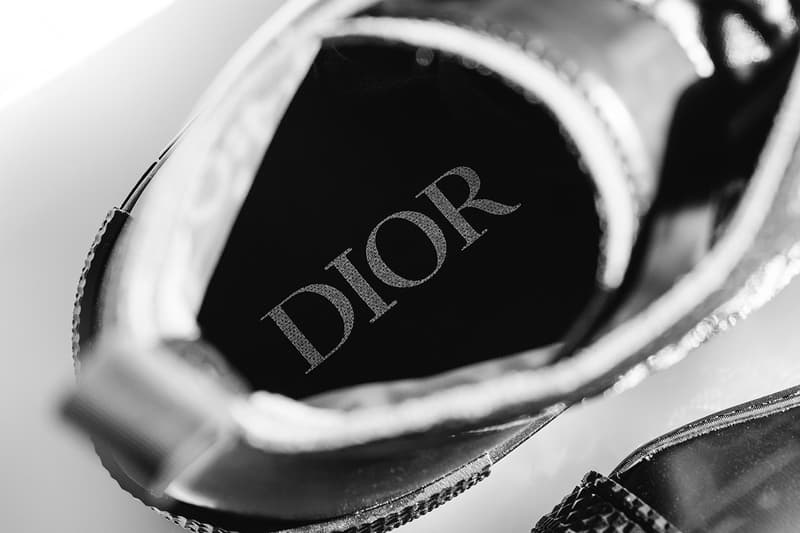 UPDATE (December 2, 2019): Dior recently confirmed its rumored collaboration with Shawn Stussy, and the industry veteran has responded in kind.
Stussy took to Instagram to mention what this project means to him: "Kim Jones has brought me out of retirement to work with him and his Dior family on fall 2020." Stussy also noted how organic the partnership with Dior felt and that he's looking forward to seeing how the "next couple days" unfold.
ORIGINAL STORY (December 2, 2019): Rumors have swirled about a possible Jordan Brand x Dior collaboration, but instead of responding to the whispers, the French luxury label has confirmed an entirely different streetwear-adjacent partnership: artistic director Kim Jones spoke to WWD about Dior's new joint effort with Stüssy founder Shawn Stussy. Stussy has left his fashion retirement to design a variety of exclusive imagery for the fashion house's Pre-Fall 2020 menswear collection.
Stussy left the eponymous brand he founded in 1996, staying fairly distant from the fashion industry save for infrequent releases from his S/DOUBLE imprint. Though the streetwear pioneer is in no rush to return to the business full-time — to this day, he resents the term "streetwear" — Jones had little challenge bringing Stussy back into the fold. "There wasn't much luring," Stussy told WWD in Paris. "I was just in a good place in my adventure, and he's in a good place, and the stars just seemed to kind of line up. And if I'm going to come out for a last hurrah, why not with Dior? That's the way I look at it. It's the very top of the top. I have nothing but respect."
Jones tenure at Dior has drawn attention for his expansive partnerships with artists that bridge the worlds of youth culture and fine art, including KAWS, Raymond Pettibon and Daniel Arsham.
The Stussy partnership is hardly a departure for Dior, however, considering that Stussy's distinctive penmanship gave Stüssy its world-famous logo; Stussy's scrawl is so recognizable that it even spawned a typeface that Stüssy uses to this day. Plus, it's a coming home for Jones, of sorts, who's realizing a teenage fantasy.
"I used to wear it head-to-toe all the time in my teens. It was something I was really, really, really obsessed by. I've [still] got boxes of it," Jones explains, referencing his notable archive of original Stüssy garments. Jones first discovered Stussy's brand as a 14-year-old, buying directly from a family friend who worked at Michael Kopelman's influential Gimme 5 distribution label.
"For me to work with someone like Shawn is a real honor. He's an artist, that's the thing. If you can work that line like that, and it's that memorable, it's like an artist. That's why I wanted to do it with him: he's made an iconic image with his hand," said Jones.
Drawing from the bold colors of Miami's historic Art Deco architecture, Jones and his team colored in the black-and-white artwork that Stussy submitted for Pre-Fall 2020, with select items utilizing labor-intensive beading that demanded 2,600 hours to complete. Elsewhere, the team outsourced a unique Japanese printing process to create heavily manipulated marble-like patterns. "That's what intrigued me, is when he started talking about taking my kind of iconic art work and putting it into these couture methods," Stussy recalled. "I have zero interest in going and printing some $40 USD T-shirts, but to do this was really an eye opener."
When Dior and Stussy's collaboration goes on sale in 2020, it'll mark nearly 40 years of Stussy's Californian clothing brand. "It's been interesting for me to see the full circle and to watch the last 20 years as an outsider," said Stussy. "I've said 'no' to a lot of things, and I was just waiting for the right one, and this just feels really good in that respect. I almost feel like I'm handing the wand off to the young crowd, Kim being the team captain, and he's a lover of the game, he's knowledgeable, he's a student of our culture. I just really get the right feel."
Dior's Pre-Fall 2020 menswear collection will be shown on December 3 across from the new Rubell Museum. Also coinciding with Art Basel Miami, Dior will showcase its latest RIMOWA collaboration in the city's Design District.