Curren$y Taps Rick Ross, Juicy J, Young Dolph & More for 'Back at Burnie's' Album
The 10-track sequel to his 2011 classic.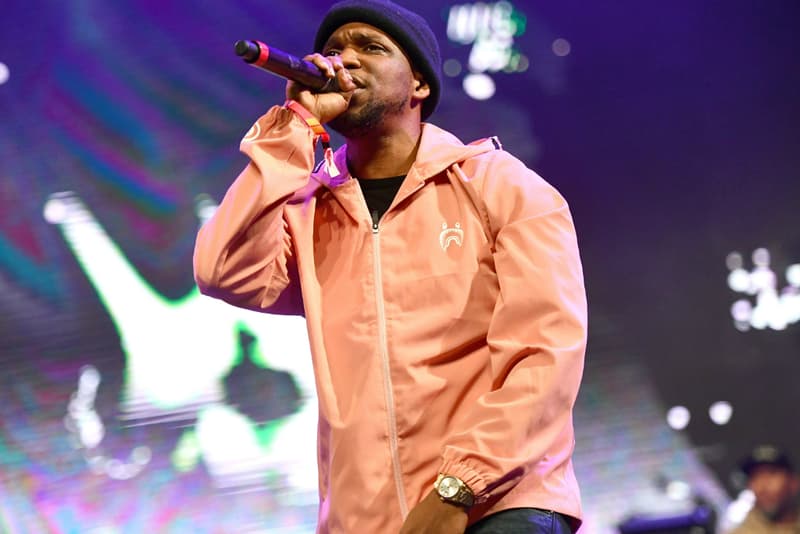 Towards the end of last month, Curren$y teamed up with Smoke DZA for a collaborative project known as Prestige Worldwide. Now, for his latest solo effort, the down-south icon is serving up ten new records as part of the sequel to his 2011 album Weekend at Burnie's. Curren$y's ninth project of the year, Back at Burnie's serves as the follow-up to August's Hot August Nights EP and contains collaborations with Rick Ross, Juicy J, Young Dolph, MadeinTYO and others.
"When you blessed to have your own niche, it don't matter what happen… Greats like Talib Kweli told me, 'Man, the people that listen to you only listen to you,'" Curren$y explained to us during an August 2018 episode of our MIC/LINE podcast. "That's why I've always been able to tell any label that I've been doing something with… 'It don't matter, this is gonna do what it's gonna do. I got a different set of folks.'"
"People… telling me what the music mean to them and sharing their views on the game, on the industry, and letting me know that that's how they feel. When I say shit, they relate. So I'm like, 'Damn, if I don't do it, that's gonna be f*cked up for the people that's kind of leaning on it.' So, I got to keep going," Curren$y continued.
You can check out Curren$y's latest full-length studio project Back at Burnie's below.
For more, revisit Curren$y, Young Roddy and Trademark Da Skydiver's jointly-crafted album Plan of Attack, which was released in October.