Curren$y & Smoke DZA Link up for New Album 'Prestige Worldwide'
The pair reunites for a 10-track project.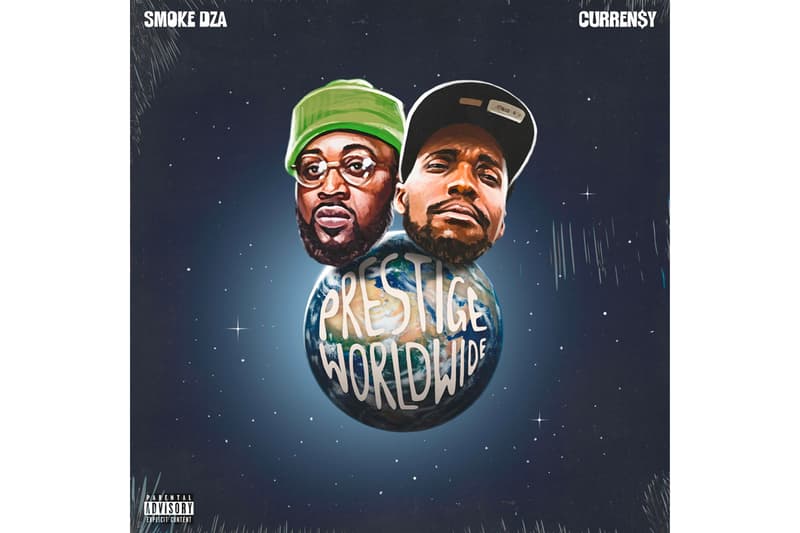 Curren$y and Smoke DZA have reconnected to offer Prestige Worldwide. Clocking in at 24 minutes, the 10-track project only sees two additional guest verses from Styles P and Dave East on the closing track "Inhale." Production credits include MonstaBeatz for the single "3 Minute Manual," along with beats from 183rd, Girl Talk, Buda Da Future and Grandz Muzik.
The two rappers are certainly making the most out of 2019's final months as this project marks their second release in a month and a half, with Curren$y dropping Plan of Attack with Jet Life peers Trademark Da Skydiver and Young Roddy on October 11 and Smoke DZA releasing Statue of Limitations with Pete Rock and Benny the Butcher on October 18.
Spitta previously dropped by an episode of our MIC/LINE podcast where he briefly touched on his approach to collaborations. "I had everybody up in arms in my comments 'cause I f*ckin' put Yachty [on a song] but that's f*ckin' the homie and I feel like he can rap," Curren$y explained. "Lil Yachty can rap, you have to listen to it. When you play it back and hear the structure of sh*t, dude can spit."
Stream Prestige Worldwide on Spotify and Apple Music below.
Elsewhere in music, take a listen to Griselda's WWCD project.