Dubai's Police Department Will Soon Be Patrolling in a Tesla Cybertruck
Not your everyday patrol car.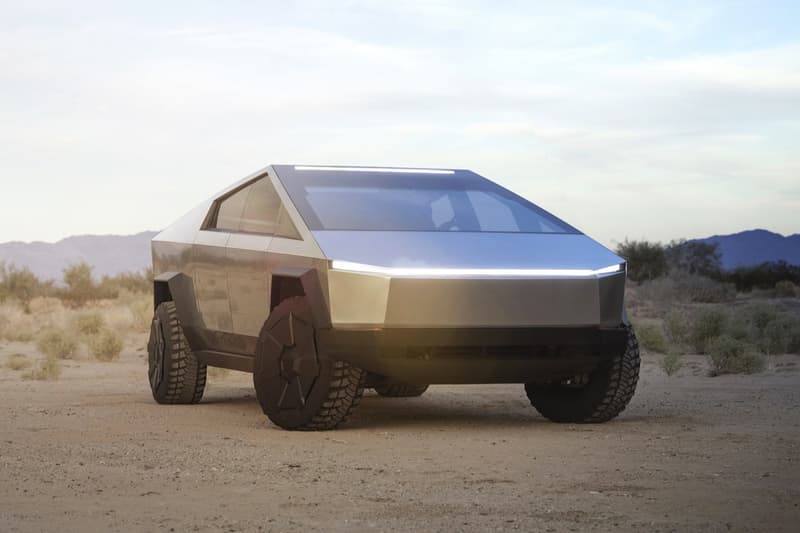 Dubai's police department has long been known to hold an impressive roster of patrol cars, ranging from the Porsche 918 to the Lamborghini Aventador to even a Bugatti Veyron, but now joining the roster may be one of the most robust vehicles in their lineup yet: the Tesla Cybertruck.
Announcing the news via a Twitter post (that Elon Musk himself liked), the Dubai police force attached a rendering of the upcoming Cybertruck which, unlike the silver model unveiled by Tesla, carries a white body along with a green patterning and decor you'd usually find on other law enforcement vehicles in the United Arab Emirates city. Though the caption reads "2020" in the post, Musk's company has announced that production of the electric pickup truck won't begin until at least 2021, so it's uncertain whether Dubai's government has a special arrangement with Tesla.
Speaking on the new purchase, Major General Abdullah Khalifa Al Marri informed Arabian Business that the new vehicle will be in charge of patrolling major tourist areas in the city, such as the Burj Khalifa, La Mer, Jumeirah Beach Residence, and Sheikh Mohammed Bin Rashid Boulevard.
For more automotive news, a 1970 Nissan Fairlady Z432R is currently up for auction.
شرطة دبي – 2020 – Dubai Police #CyberTruck pic.twitter.com/V9rMPLgjS4

— Dubai Policeشرطة دبي (@DubaiPoliceHQ) November 26, 2019