Solange Is Curating a Performative Art Series at the Getty Center Museum
The two-day event is free to the public.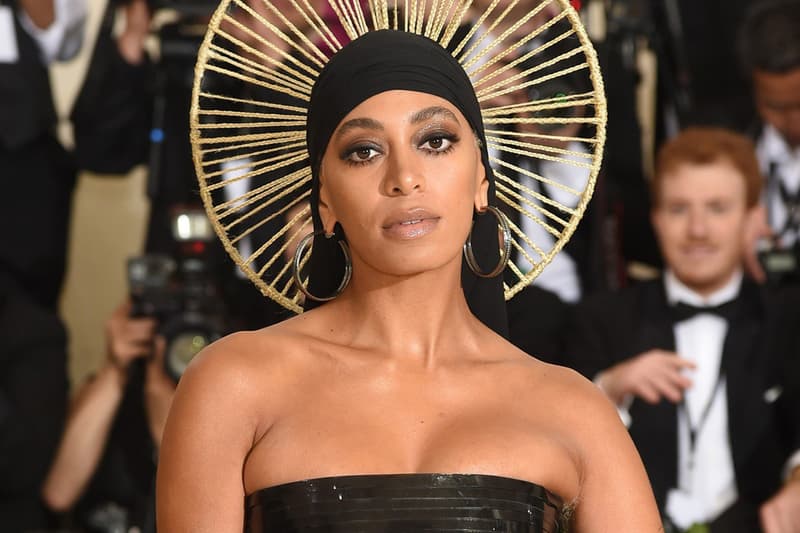 Solange continues to tap into her performative side following behind artistic showcases at venues including the Guggenheim Museum, the Los Angeles County Museum of Art and even St. Peter's Church in New York for Wales Bonner's "Devotional sound" event in May. Now the singer is set to curate her latest installment, "Bridge-s," at the Getty Center Museum in Los Angeles, where the artist will debut a series of films, performances, and talks based around the concept of "transitions through time."
Works will include a unique new piece by American artists Gerard & Kelly, who used the architectural structure of the Getty Center to inform their choreography. Solange, who will direct the work, also created an original musical score titled "Bridge-s" to go along with the arrangement, which will take place over the course of two days.
Several screenings will also be shown during the exhibition, including Mother Tongue, Mother Master, 2018 by Phoebe Collings-James, Wild Seed by Samuel Hindolo, Black to Techno by Jenn Nkiru, The State of Things by Kish Robinson and more. Meanwhile, British-Ghanaian philosopher Kodwo Eshun is set to be the featured subject during the artist talk.
"'Bridge-s' is a reflection on how much transition can be controlled and accelerated by our own ideas, thoughts, and movements vs. the natural process of time and space. The works chosen to respond to these ideas are dear to me, and by artists, musicians, philosophers and filmmakers I have an immense amount of respect for," Solange explained.
"Bridge-s," which is presented by Dropbox and Getty in partnership with IAMSOUND, is free to the public and will be open from November 16 to 17. Visit Getty's website for a full list of programming and more information.
Solange also blended her visual prowess with her musical expertise for the release of her latest album, When I Get Home, which resulted in a short film as well as several self-directed videos, including "Almeda" and "Binz."
Getty Center Museum
1200 Getty Center Drive
Los Angeles, CA 90049