NEIGHBORHOOD Delivers Modded BDU Bondage Shirts
Featuring a detachable pouch compartment.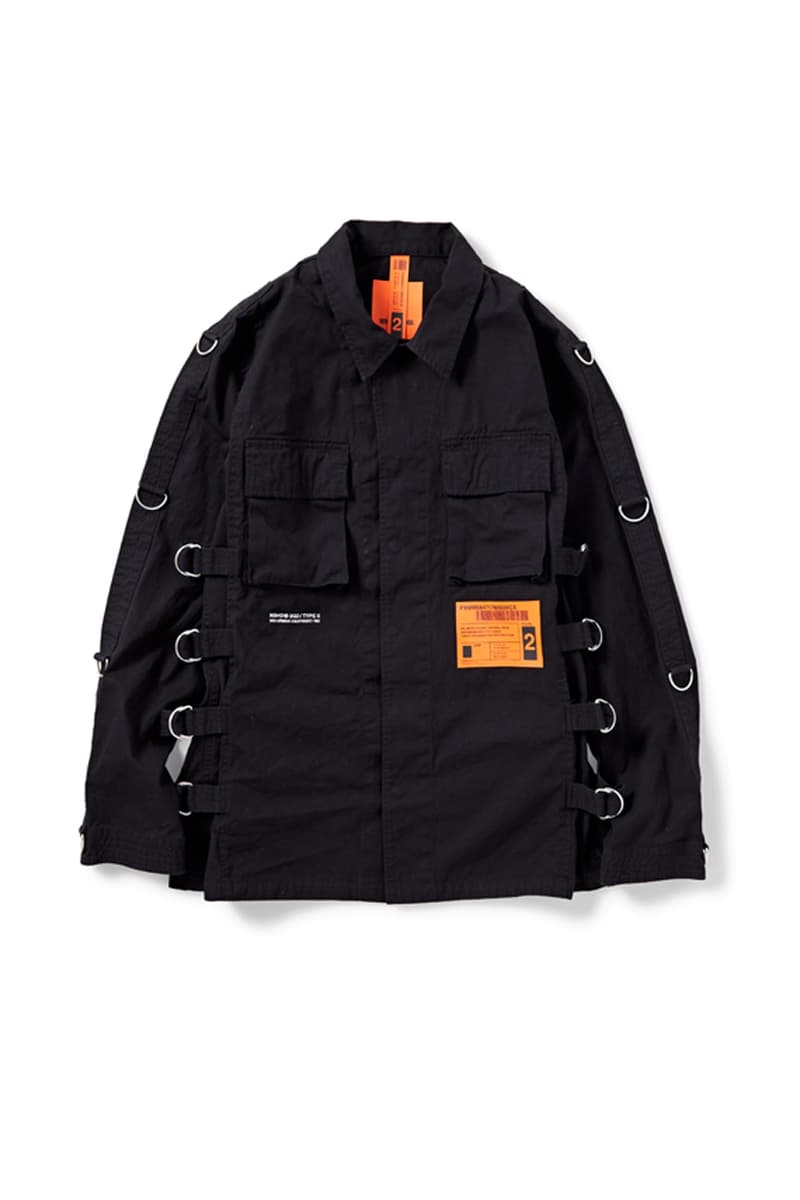 1 of 3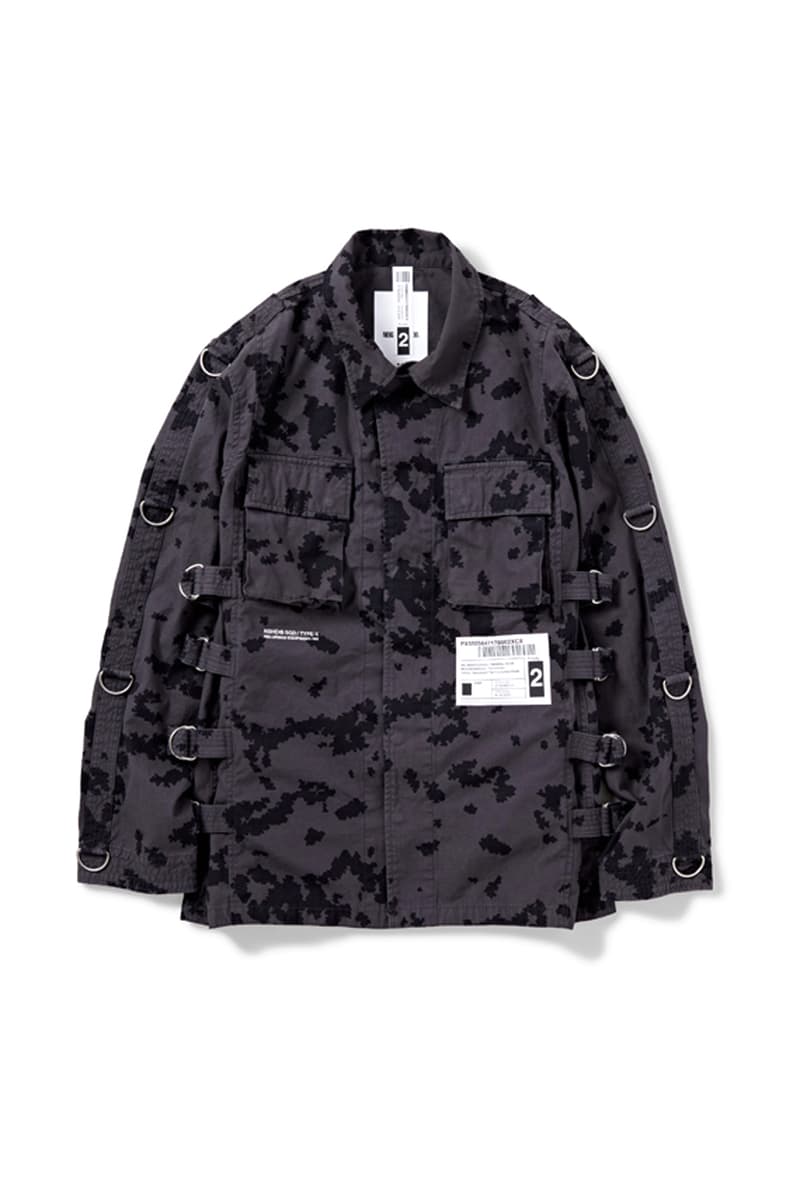 2 of 3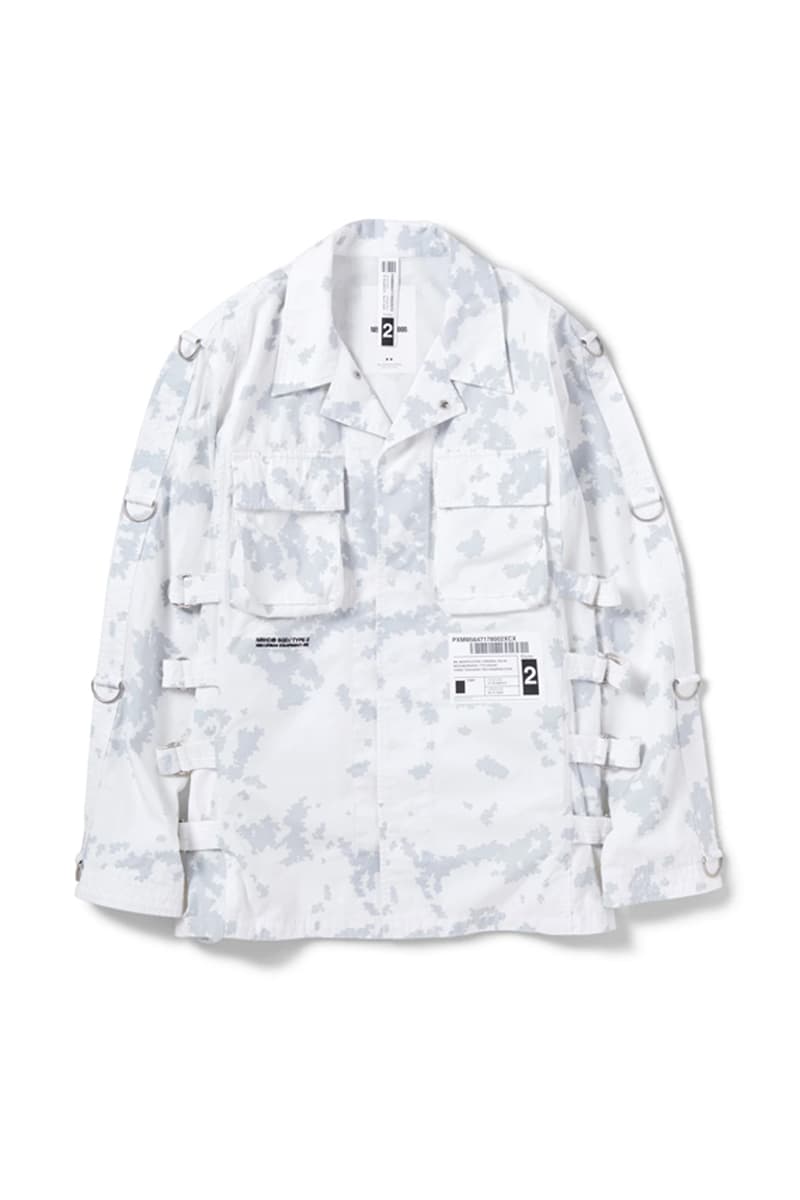 3 of 3
Off the heels of its full-body boiler suits and flight overalls, NEIGHBORHOOD has returned with its latest set of military-inspired garments, this time in the form of BDU shirts that have been modded with bondage detailing.
The silhouette comes in three distinct colorways, black, grey camo and digital snow camo, accented with a series of metallic D-rings covering the arms and waist. Starting at the shoulders, four D-rings are placed over each arm, held by reinforced swatches that run down to the edge of the cuffs. The front body comes with two chest pockets, complemented by subtle "NEIGHBORHOOD" branding under the right pocket and a contrasting mil-spec label under the left. Four metallic cinch hoops are placed along both sides of the waist, with adjustable straps fed through each one. As a final note, a large zippered compartment is placed at the back near the hem where it can be detached and used a pouch, demonstrating NEIGHBORHOOD's affinity for utilitarian design.
The NEIGHBORHOOD MIL-BDU SC MOD Shirt is currently available at neighborhood.jp for $458 USD.
Elsewhere, HAVEN has unveiled its tech-heavy FW19 collection.
NEIGHBORHOOD MIL-BDU SC MOD Bondage Shirt