Hard Rock Hotel Opens World's First Guitar-Shaped Hotel
Costing $1.2 billion USD.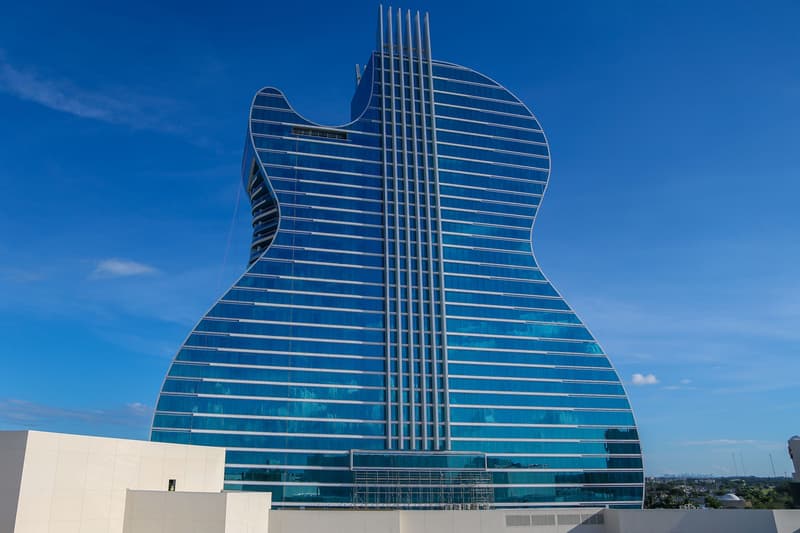 Hard Rock Hotel has just opened a 638-room hotel and resort that resembles a giant guitar. Standing 450 feet tall, the Seminole Hard Rock Hollywood is located in South Florida and features a 13.5-acre pool, a lagoon for water sports, and a concert hall that can seat 7,000 spectators.
The entire project cost $1.2 billion USD to complete, and will also contain a Hard Rock Casino that's equipped with bars, restaurants, a night club, and a host of gaming tables.
Check out the image above for this one-of-a-kind skyscraper that resembles a giant guitar made from glass.
In other news, Frank Lloyd Wright's final home auctions for $1.67 million USD.