JAY-Z Reportedly Influenced Colin Kaepernick's Private NFL Workout
A new chance for Kap or a PR stunt?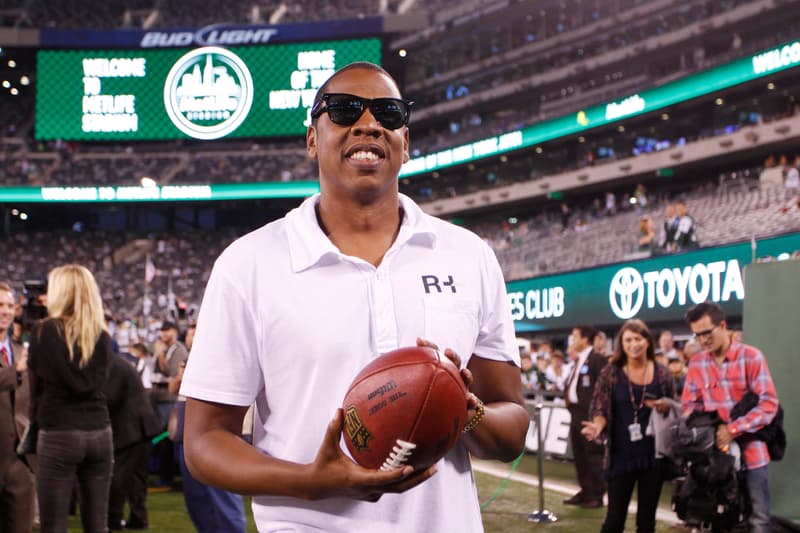 Reports are now surfacing stating multi-hyphenate JAY-Z played a part in Colin Kaepernick's upcoming private NFL workout.
According to NFL.com's Ian Rapoport, JAY-Z had influence over the league's decision to finally give the former quarterback and social activist a chance. "I'm also told that JAY-Z who is working with the NFL on some social justice initiatives was involved in this and pushed this idea to some extent," said the NFL analyst.
This may come as a relief to most JAY-Z fans, who thought he was "selling out" after inking a deal with the league. The artist also added more fuel to the fire when he unintentionally stated we have "moved past kneeling" during a press conference. JAY's role in the NFL is to manage the music and entertainment aspects of the league.
The private workout will take place this Saturday in Atlanta at 3 p.m. EST and will include on-field work and an interview for the current free-agent quarterback. All NFL teams have been invited to attend, and for those who can't make it, a video of both the workout and interview will be made available. Kaepernick has not played in the NLF since 2016 when he pioneered the "Take a Knee" stance. Let us know your thoughts on the situation in the comment section below.
In more sports-related news, Barcelona launches fourth kit for the 2019/20 season.
Two notes: 1. Jay-Z, a partner with the NFL on social justice, had some influence here. 2. This is not part of Kaepernick's settlement, nor did he ask for this in his settlement. https://t.co/6l7z3MYJ5x

— Ian Rapoport (@RapSheet) November 13, 2019
I'm just getting word from my representatives that the NFL league office reached out to them about a workout in Atlanta on Saturday. I've been in shape and ready for this for 3 years, can't wait to see the head coaches and GMs on Saturday.

— Colin Kaepernick (@Kaepernick7) November 13, 2019