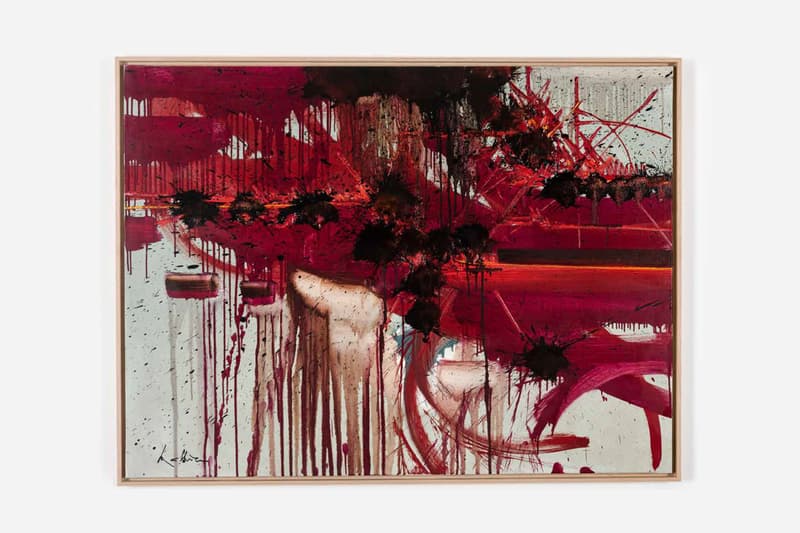 1 of 3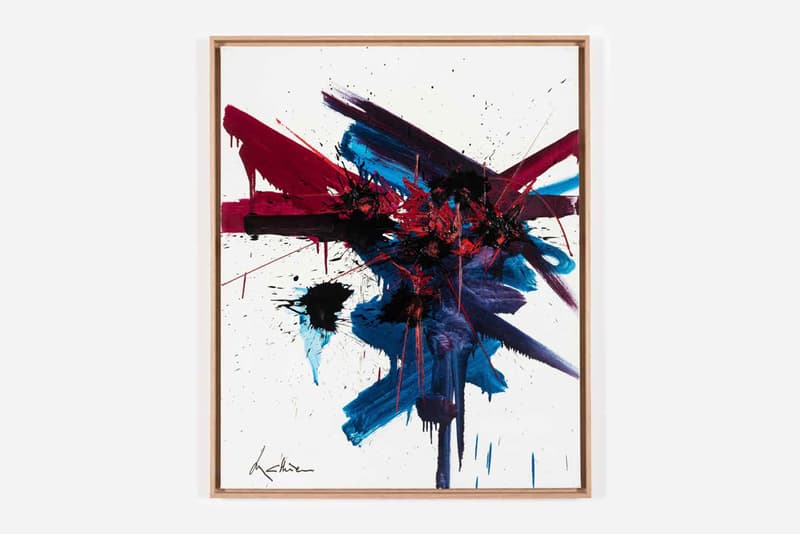 2 of 3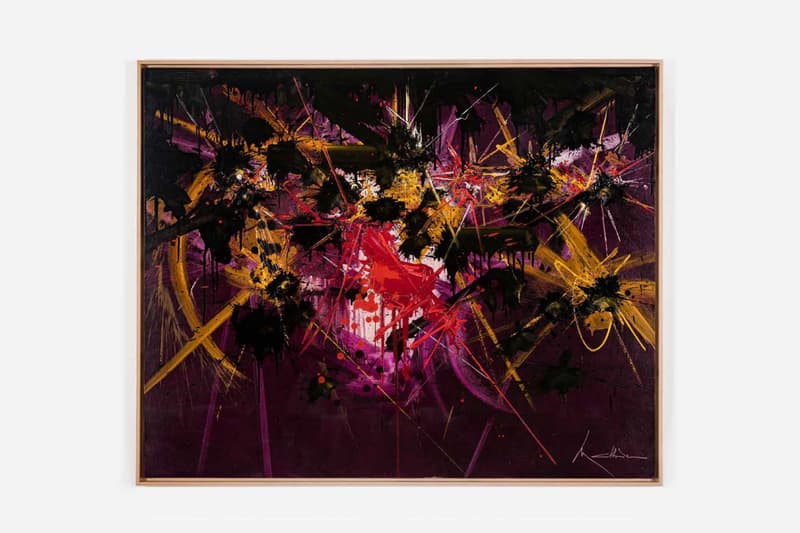 3 of 3
Georges Mathieu's Vehement Abstract Paintings to Take Over Perrotin Hong Kong
Showcasing the late French artist's work in line with Lyrical Abstraction.
---
Nahmad Contemporary and Perrotin Hong Kong have announced an exhibition by the late French artist Georges Mathieu. Known as one of the founders of Lyrical Abstraction, an art movement that developed post-World War II, Mathieu created bold, calligraphic works based on the principle that "signs could precede their meanings." The exhibition features Mathieu's works from the '80s, showcasing the artist's vehement gestures, explosions of paint, broken lines and contrastive colors.
Early in his career, Mathieu drew a parallel between Chinese calligraphy and his own work, noting that they shared the characteristic of spontaneity. He explained that this lyrical, non-figurative style of painting underwent the same "processes" as Chinese calligraphy, embodying the artist's "ecstatic state" in the absence of "preexistence of form" and "premeditation of gesture." His works display severe splashes of color done in a manner that is both deliberate and unrestrained. Kazuo Shiraga, a Japanese avant-garde artist, stated that this new form of Action Painting "reveals the scream of matter itself, cries of paint and enamel."
The presentation of Mathieu's works at Perrotin marks the first time an exhibition has been dedicated to the artist in Hong Kong, and pays tribute to his links with Asia. Take a look at select works from the show in the gallery above. The exhibition will be on view to the public from November 21 to December 21.
In other art-related news, the Cleve Carney Museum of Art and the McAninch Arts Center will host the largest Frida Kahlo exhibition in Chicago from over the past 40 years.
Perrotin Hong Kong
50 Connaught Rd
Central, Hong Kong