Eric N. Mack Translates Paintings onto 50 Studio-Produced Shirts for "Nationale" Project
On view at Jeffrey Stark NYC.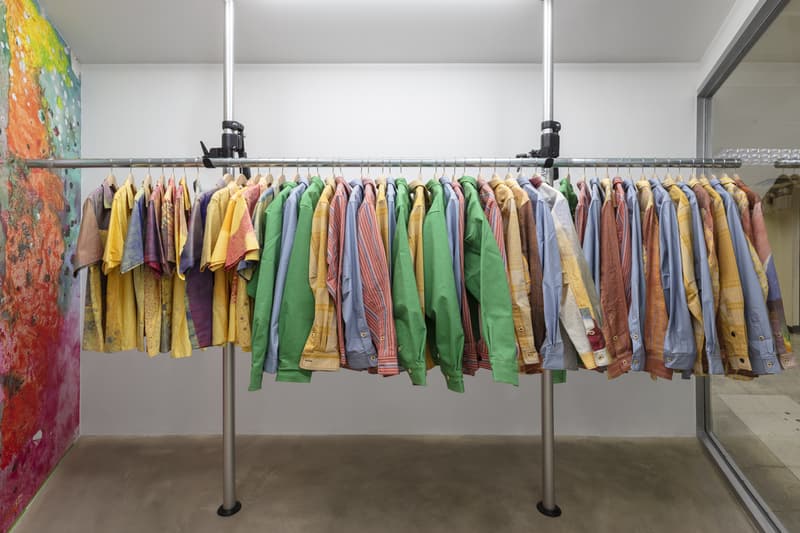 1 of 5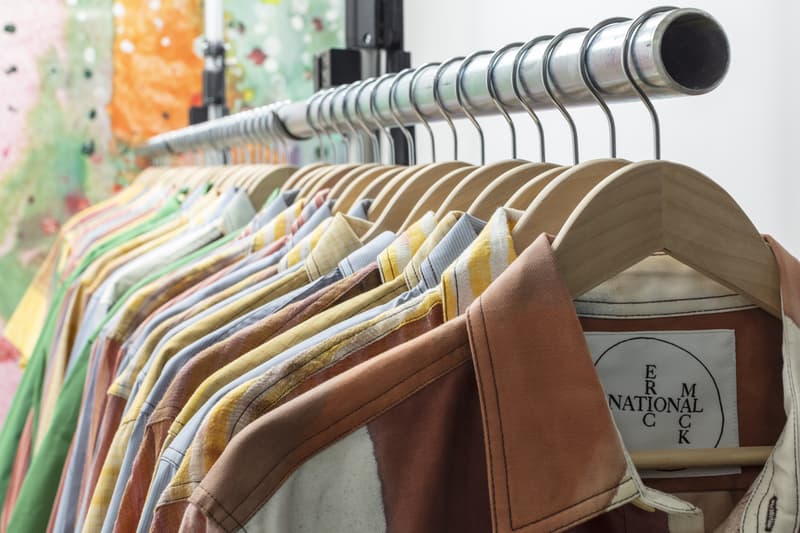 2 of 5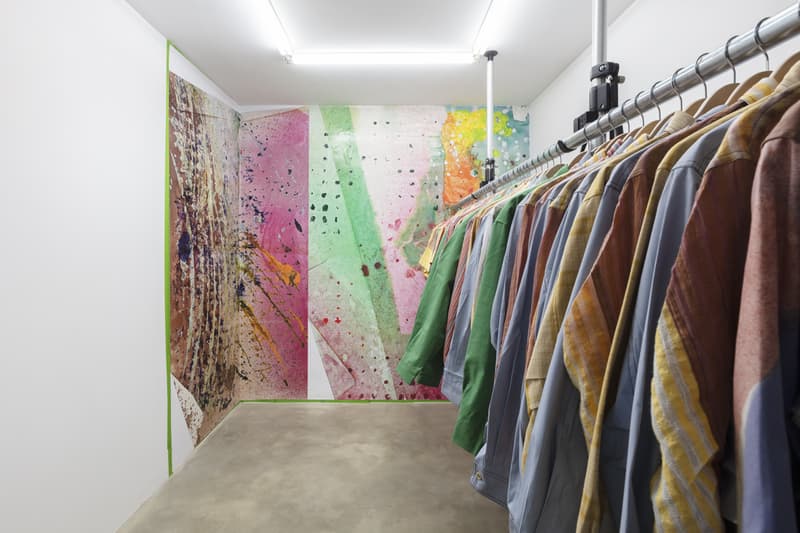 3 of 5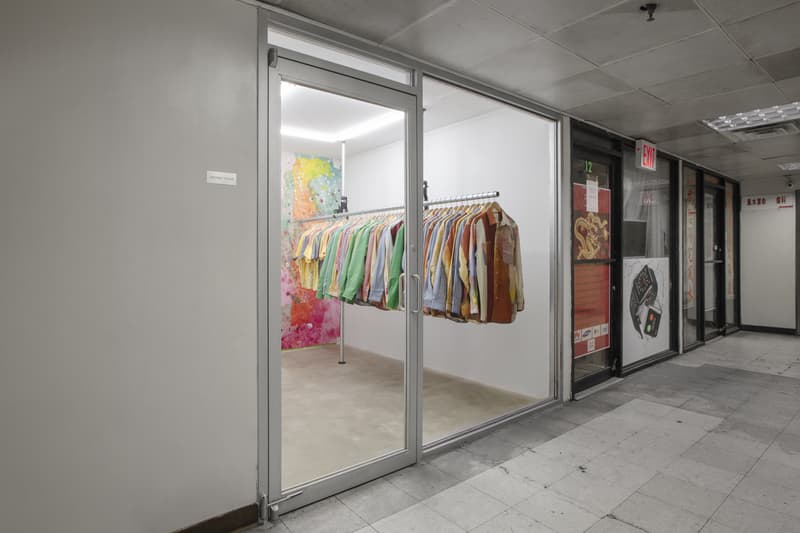 4 of 5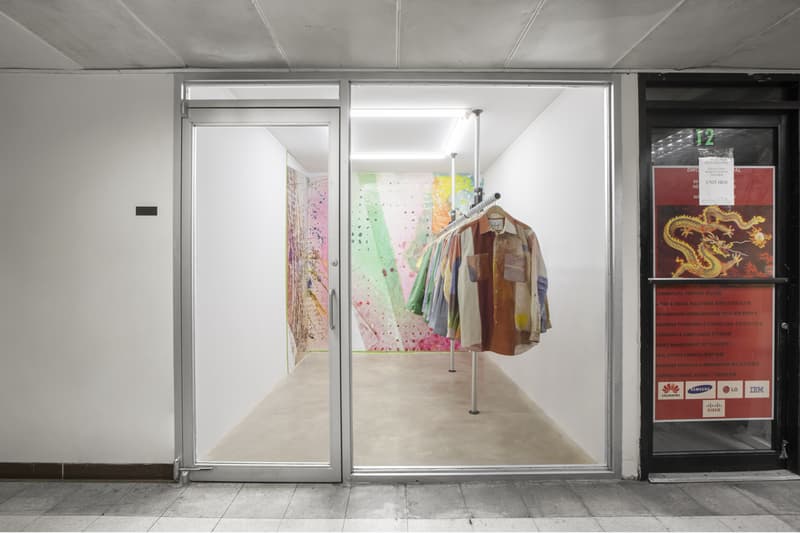 5 of 5
Following his solo exhibition at the Brooklyn Museum this January, Eric N, Mack now unveils a new body of work titled "Nationale" at Jeffrey Stark's New York City outpost. The Maryland-born artist is widely recognized for his progressive textile works made using found clothing as well as pattern-heavy blankets.
Located in Chinatown, Mack's latest presentation blurs the lines of a retail and gallery space. A total of 50 studio-produced shirts are displayed on a clothing rack. Each piece was "fabric dyed and stained, subject to the vicissitudes of the studio floor, then sent off for production into shirts," as per a statement. " In one sense, the shirts are everyday objects, practical and insignificant. And in another, the shirts are armatures for their surfaces; they perform; they signal the presence of the artist in the world."
Accompanying the shirts are a set of works on paper that have been wheat-pasted onto the walls and bespoke racks that act as "sculptural extrusions." Tour "Nationale" above and then visit Jeffrey Stark's website to learn more about the project. "Nationale" is on view until January 26, 2020.
Jeffrey Stark
88 E Broadway
New York, NY 10002
Elsewhere in art, the Noguchi Museum expands its online archive with 60,000 new photographs, drawings, and more.