Michelin Drops 'Jiro Dreams of Sushi' Restaurant From Tokyo Guide
Sukiyabashi Jiro will no longer be recommended by the famed food experts.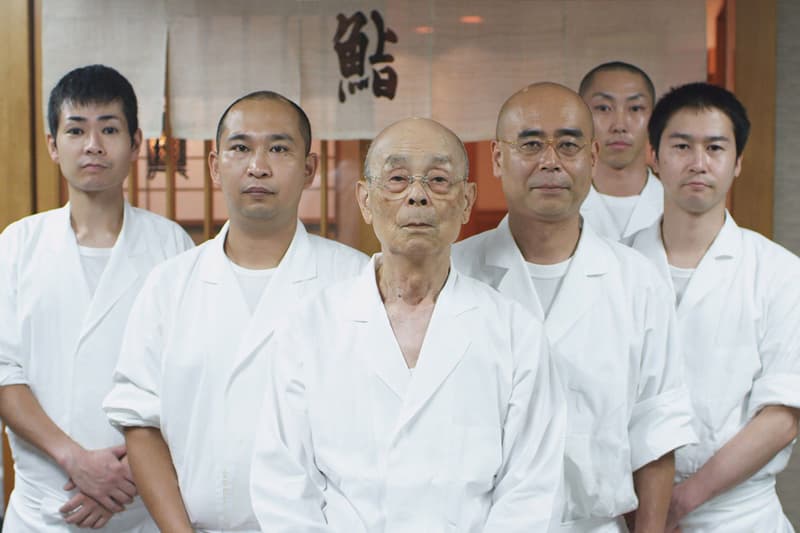 Tokyo-based sushi restaurant Sukiyabashi Jiro developed an international following after the release of acclaimed documentary Jiro Dreams of Sushi, which intimately highlighted its founder, Jiro Ono, his staff and restaurant, known as the world's first three-Michelin-star sushi restaurant. The 2020 edition of the French company's restaurant guide rolled out this week, revealing that Tokyo still enjoys more Michelin-starred restaurants than any other Michelin-rated city — though these restaurants no longer include Sukiyabashi Jiro, as CNN reports.
In a statement to CNN, a Michelin representative clarified that the legendary sushi restaurant wasn't being removed due to declining quality — instead, Sukiyabashi Jiro is getting the axe simply because it's nearly impossible for the average Joe to get a seat. "We recognize [that] Sukiyabashi Jiro does not accept reservations from the general public, which makes it out of our scope," a Michelin representative said in a statement. "Michelin's policy is to introduce restaurants where everybody can go to eat."
Located in Tokyo's fashionable Ginza neighborhood, the tiny restaurant only seats up to 10 guests and reservations are backed up for years; rumors indicate that would-be customers will have to wait two years for a chance to dine at the establishment. "We are currently experiencing difficulties in accepting reservations and apologize for any inconvenience to our valued customers," explains Sukiyabashi Jiro's website. "We at Sukiyabashi Jiro wish it were possible to accommodate all guests at our restaurant, but this is unfortunately not possible given the reality of our situation."
Ever busy, the 94-year-old Ono still works at Sukiyabashi Jiro alongside his eldest son, serving famous guests like Barack Obama, Hugh Jackman, Katy Perry and Questlove, who take often advantage of the restaurant's commemorative photograph policy.
Peruse the remaining recommended restaurants on the Michelin Guide website.
Meanwhile, Japan's food industry was recently in the news for an entirely different reason: a Japanese snow crab sold for a stunning $46,000 USD at auction.