Barneys Ups Liquidation Sale to 35% Off Ahead of Black Friday
There are still over 26,000 products left online.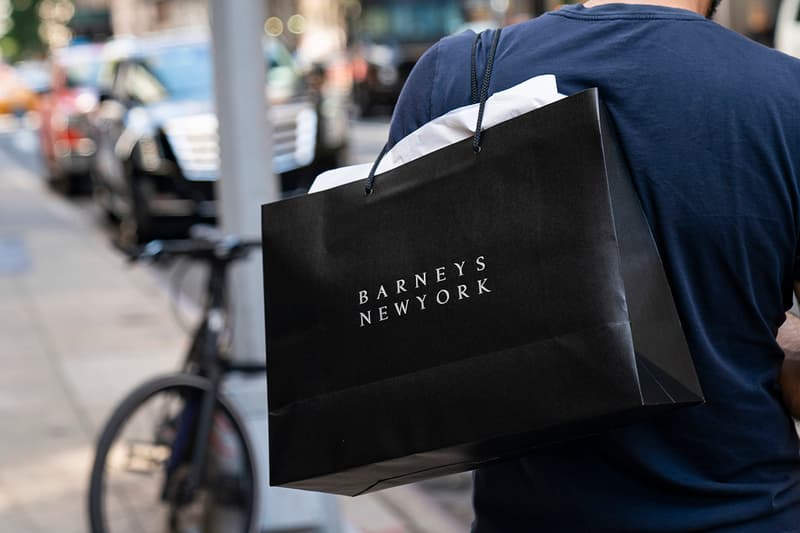 Following its acquisition by Authentic Brands Group in October, Barneys is slated to close most of its retail locations as it shifts its physical presence into Saks Fifth Avenue stores. As a result, all of the famed retailer's in-store and online merchandise must go before closing time. With Black Friday weekend approaching, a representative for B. Riley Financial (the company handling remaining inventory) has confirmed to Business of Fashion that clearance sales at Barneys will hike up from its original 5 – 10 percent to an average of 30 – 35 percent beginning Wednesday.
Business of Fashion notes that this large of a deal is rare for luxury retailers, who typically avoid deals in order to maintain exclusivity, and that this level of discount could cause significant hits to rival retailers' Black Friday Sales. Additionally, sales at luxury retailers are typically just for excess inventory left over from past seasons, but Barneys sale will total around 95 percent of its inventory. To that point, there are currently over 26,000 luxury items still left available to purchase on Barneys' website.
Those hoping to score big on the deal can expect to find these heavy discounts on brands such as Prada and Bottega Veneta, but keep in mind returns are no longer accepted by Barneys and gift cards are no longer redeemable.
Elsewhere in fashion, here are the eight drops you won't want to miss this week.