Ecco2K's 'E' Brims With Hazy Lyricism & Melodious Production
Listen to the multi-hyphenate's debut album now.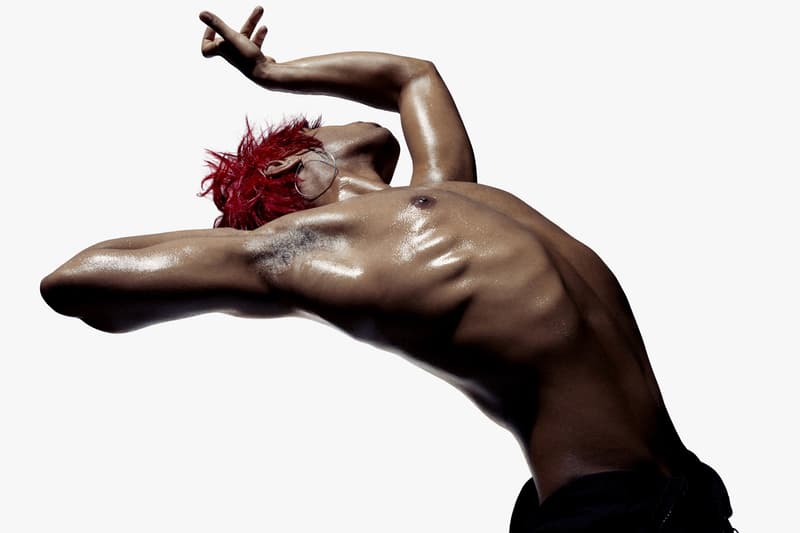 It's been a long and exploratory road for Ecco2K, real name Zak Arogundade. From designing for Eytys to walking the runway for 1017 ALYX 9SM, the multi-hyphenate Drain Gang member has continued to tease his debut album, often returning to the shadows and in effect, delaying its release. Now the Nigerian-Swede has returned to his musical stronghold, surprising fans with his long-awaited project, E.
Executive produced by Gud — with collaborations from whitearmor, Shanti (Yves Tumor's alter ego), and Mechatok — the album was created over a two-year period in Stockholm, Berlin, Los Angeles, London, Bangkok, and Falun. "I find something new in me every day. Here's what I've found so far," he shares via press release. In line with these refrained words, the album's cover art is simply an estimated sign often found on prepackaged European goods, as if to posit the project as an approximation of Arogundade's unruly sound.
Continuing to exude much of the same characteristics that have rocketed him to cult fame within the worlds of avant-pop and cloud rap, E furthers Ecco2K's chaotic approach to music. As melodious instrumentals propel his hazy lyricism forth, the Swede talks about a variety of introspective topics in his characteristically playful way. The lead single, "Fruit Bleed Juice," references love in regards to fruit juice, referencing the lustful sweetness both exude. He equally talks about his tumultuous relationship with substances on "AAA Powerline" and "Peroxide," the latter which also addresses the day-to-day issues he faces due to his appearance. Throughout the album, Ecco2K ebbs and flows between his inner turmoil and hopes for better days, promulgating an evolution of his esoteric artistry.
You can stream Ecco2K's E and watch the video for "Fruit Bleed Juice" below.
For more music releases, The Weeknd recently dropped a new single entitled "Heartless."