Complexity Gaming and Herman Miller Partner to Improve Esports Chairs
The iconic furniture manufacturer looks toward the future.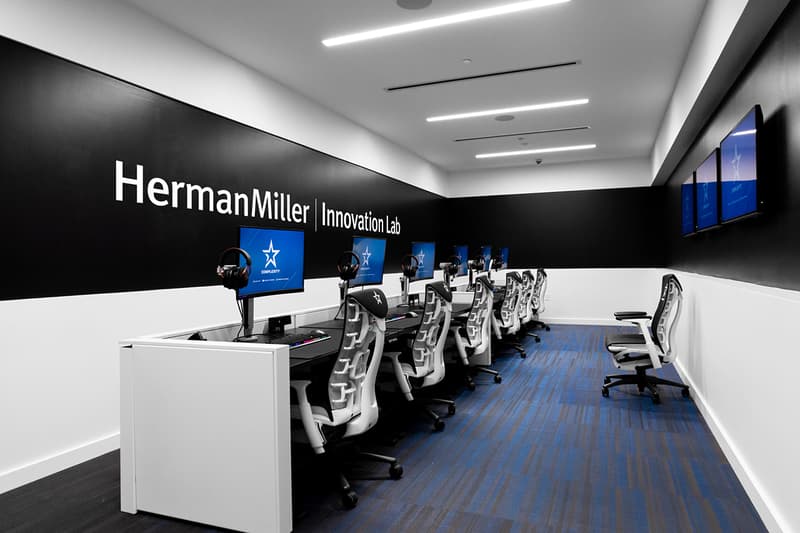 Esports organization Complexity Gaming recently announced a partnership with iconic furniture manufacturer Herman Miller to improve esports furniture ergonomics. The partnership sees Herman Miller act as Complexity's official seating partner and title sponsor of the new Herman Miller Innovation Lab, which is housed within the GameStop Performance Center. Through the alliance, Herman Miller will work with Complexity players in an ongoing research study that aims to create product that prevents injury and enhance player ability.
"Through this unprecedented partnership, we will research and develop findings that educate gamers, increase wellness, improve player performance, extend professional careers, and increase the overall quality of life for not only Complexity players but gamers around the world," says Complexity Gaming founder and CEO Jason Lake.
Herman Miller is best known for its production of iconic designs, including the Eames Lounge and Noguchi Table. It's most iconic workplace chair is the classic Aeron Chair, but this will be the first time the design and manufacturing house will venture into esports furniture.
"As our first foray into esports, we are applying our research capabilities in the Herman Miller Innovation Lab to study alongside some of the best players and trainers in the industry to understand how our designs can address the points of struggle," says Herman Miller VP of Global Seating Diane Turnwall. "The partnership is not only mutually beneficial to our respective companies but also casts wide-bearing advantages for gamers around the world."
Elsewhere in design, London's Design Museum has announced upcoming Prada and sneaker-themed exhibitions.