A.P.C. to Open Pop-Up Coffee Shop Serving Custom Coffee Blend
The menu strictly consists of drinks using Moka.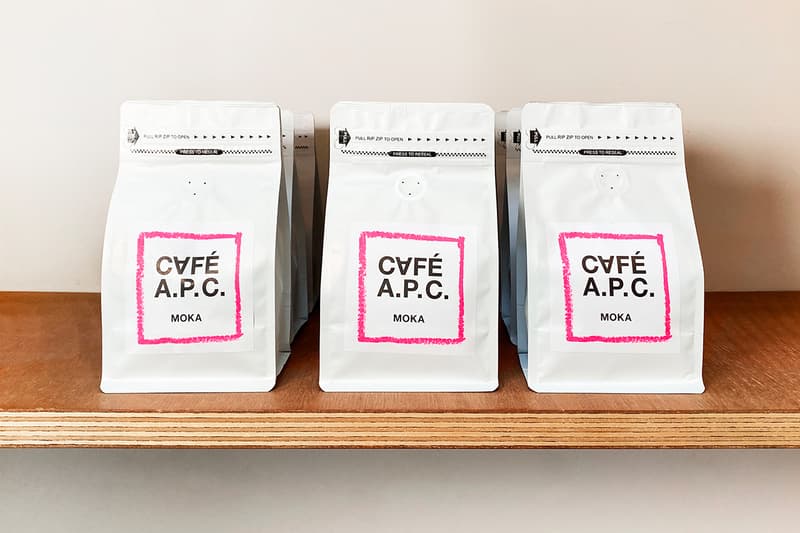 A.P.C. is set to open a pop-up coffee shop in Paris beginning November 20. The pop-up will feature a menu only serving drinks made with the French label's own blend of coffee, called Moka. Additionally, the French fashion label will host a pop-up store within the coffee shop that offers the Moka blend as well as a capsule collection consisting of a T-shirt, tote bag and  thermos, all featuring Café A.P.C.'s playful logo.
When asked why the menu strictly consists of drinks using Moka, A.P.C. founder and creative director Jean Touitou explained the decision is meant to ease customers' minds. "There won't be a choice. Having a choice makes you worry," he said. "Not having one creates a kind of peace of mind. I like to trust others and I would like others to trust us for the choice of this coffee origin."
Café A.P.C. will be located at Galerie Joyce near the Palais-Royal garden from November 20 until January 31. The pop-up will also offer a series of event programming beginning January 8, including an exhibition of A.P.C.'s archives curated by Jessica Ogden.
Elsewhere in retail, Nike has officially stopped selling products directly via Amazon.
Café A.P.C.
168 Galerie de Valois
75001 Paris, France