BAPE to Re-Release UGG Collab Capsule
See where you can buy the pieces when it hits the stores.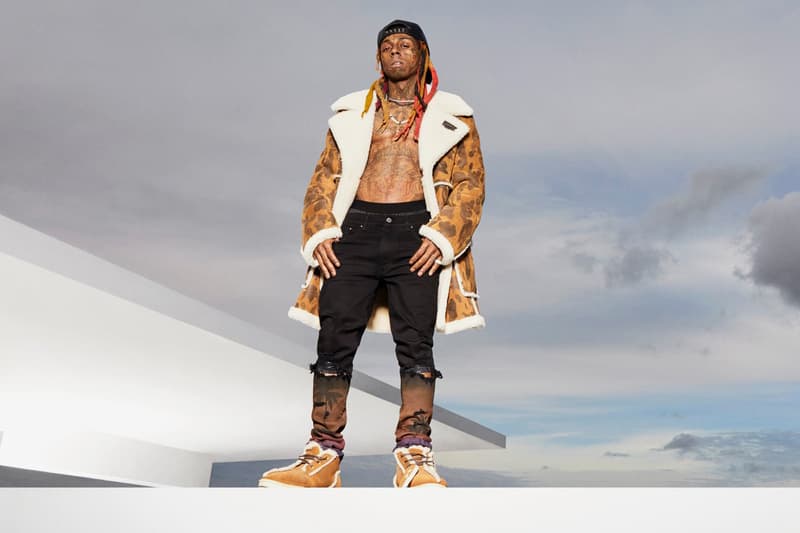 1 of 6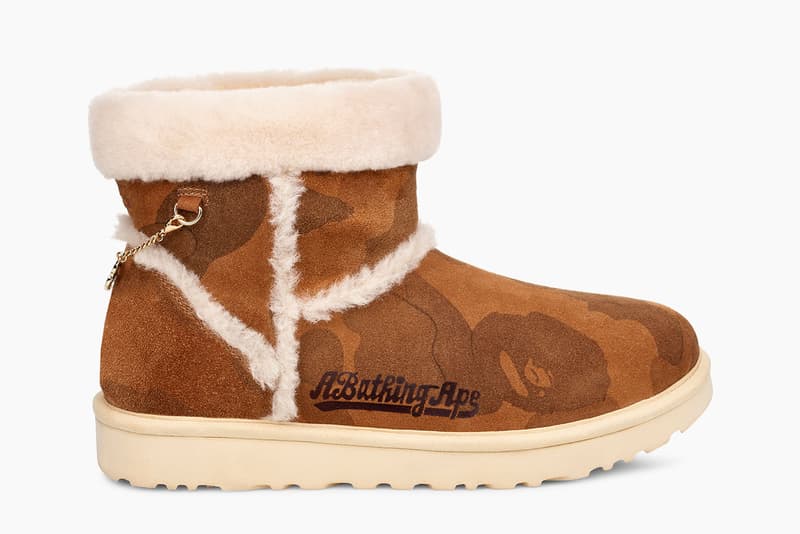 2 of 6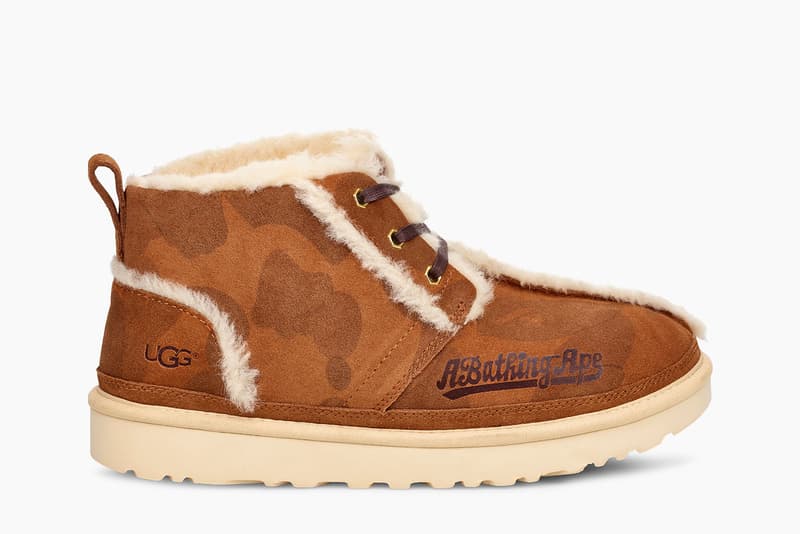 3 of 6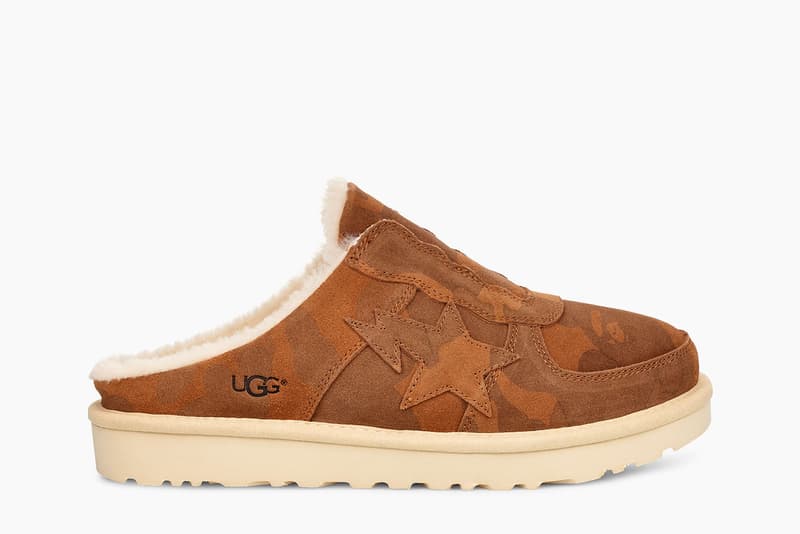 4 of 6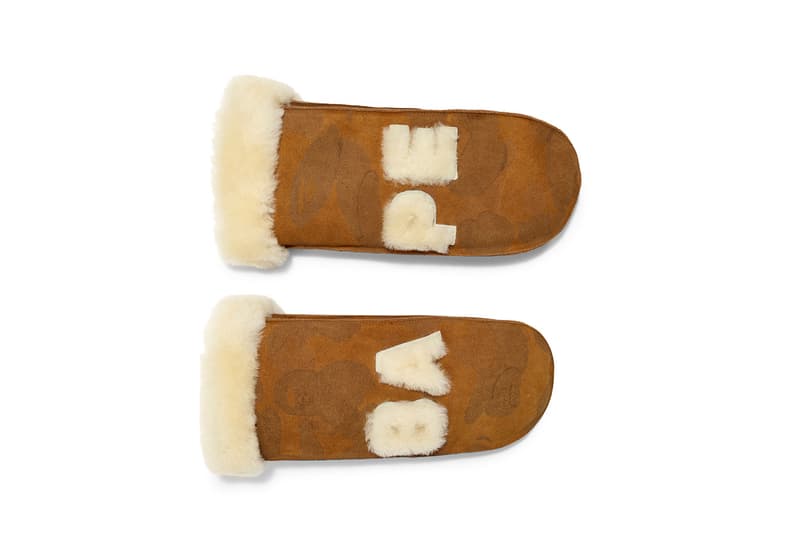 5 of 6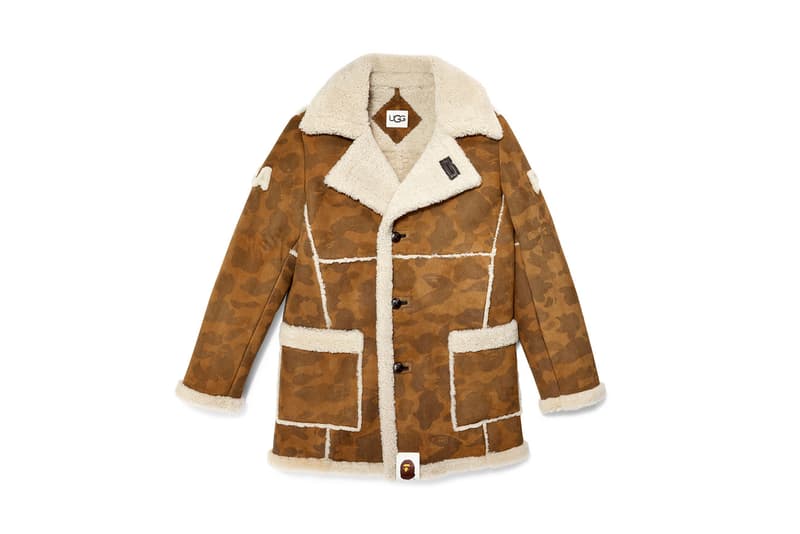 6 of 6
Following a successful release earlier this year, BAPE and UGG have announced they will once again drop the cozy collaboration that featured a campaign with GRAMMY Award-winning artist Lil Wayne.
The surprise team-up between the Japanese stalwart and Southern California-based footwear and clothing manufacturer was originally unveiled during BAPE's 25th-anniversary exhibition held in Tokyo, Japan last year and ranges from footwear to outerwear pieces. Each item is dressed in a simple color palette of brown and white and has been crafted from UGG's signature suede and shearling and features BAPE's ubiquitous camo pattern and STA motif. Going by the exclusive unveil and February release, we can expect similar colorways and designs the second time around.
Check out which retailers you can hit up to get your hands on the collab when it drops again November 9th.
Japan
BAPE STORE® Harajuku
BAPE STORE® Shibuya
BAPE STORE® DSM
BAPE STORE® Sapporo
BAPE STORE® Sendai
BAPE STORE® Maebashi
BAPE STORE® Yokohama
BAPE STORE® Nagoya
BAPE STORE® Osaka
BAPE STORE® Hiroshima
BAPE STORE® Matsuyama
BAPE STORE® Fukuoka
BAPEXCLUSIVE™ Aoyama
BAPEXCLUSIVE™/BAPE® Gallery Kyoto
China
UGG® Store
BAPE STORE® Xin Tian Di Shanghai
BAPE STORE® CiticSquare Shanghai
BAPE STORE® DisneytownShanghai
BAPE STORE® SanlitunBeijing
BAPE STORE® GaleriesLafaeyyeBeijing
BAPE STORE® Shenyang
BAPE STORE® Chengdu
BAPE STORE® Qingdao
BAPE STORE® Guangzhou TaikooHui
Asia Pacific
BAPE STORE® Hong Kong
BAPE STORE® Exi.t Silvercord
BAPE STORE® Taipei
BAPE STORE® Singapore
BAPE STORE® Bangkok
BAPE STORE® Seoul
North America
BAPE STORE® New York
BAPE STORE® Los Angeles
Europe
BAPE STORE® Selfridges (London)
BAPE STORE® Paris
In other fashion news, check out Louis Vuitton's most recent campaign for Pre-Spring 2020.